E N V I R O N M E N T A L  S H O R T S
' W H A T S  A T  S T E A K'  
O P E N I N G  B O A R D S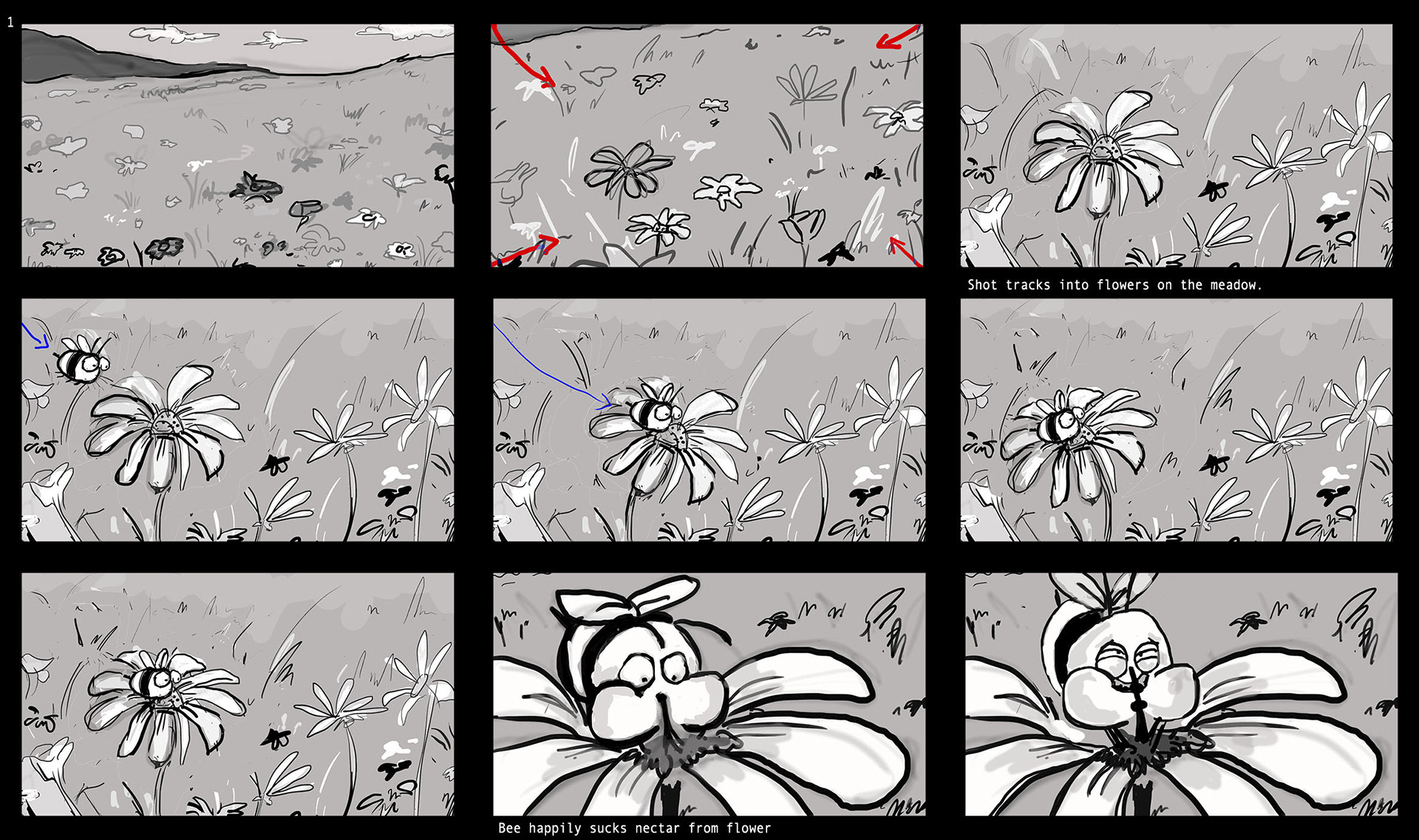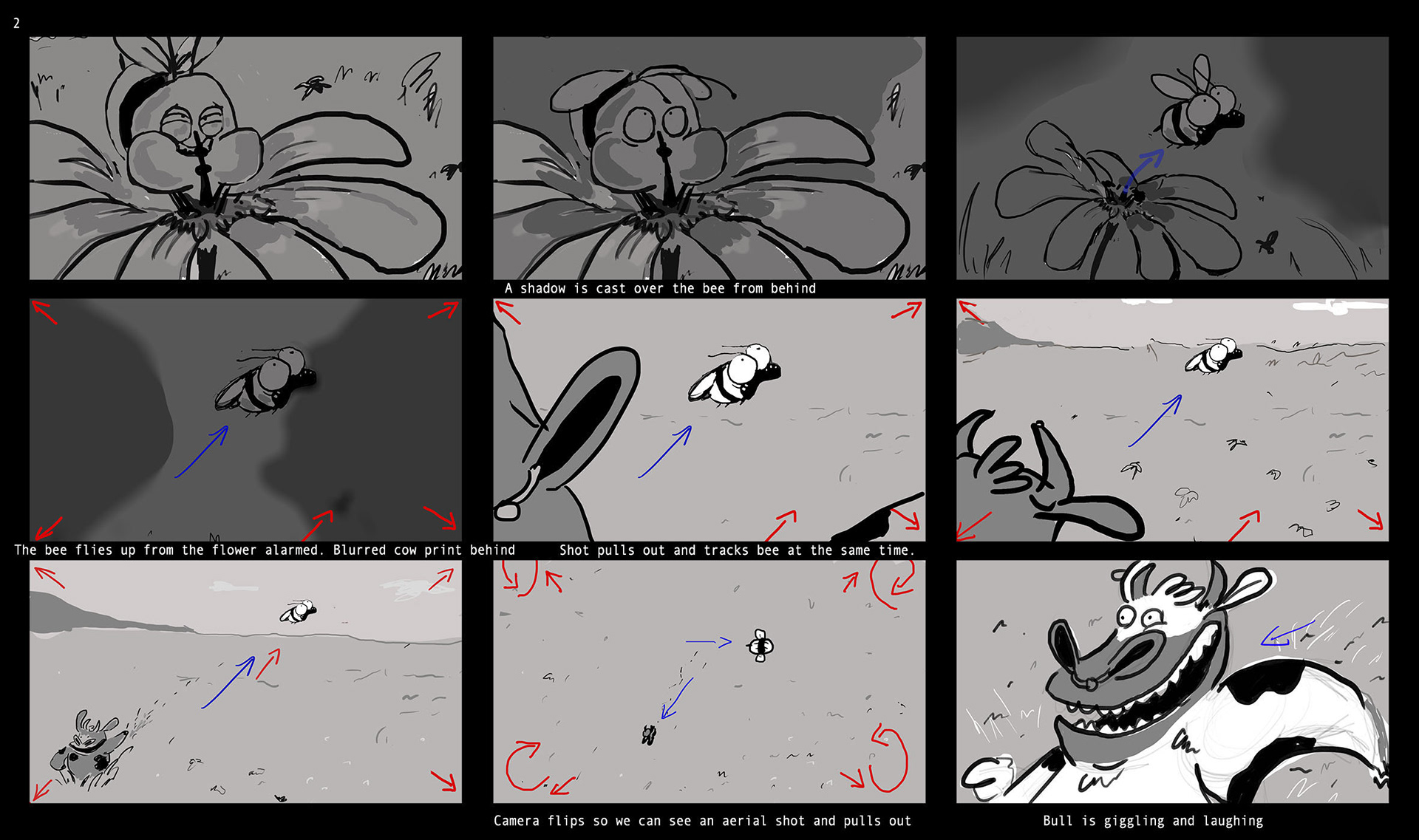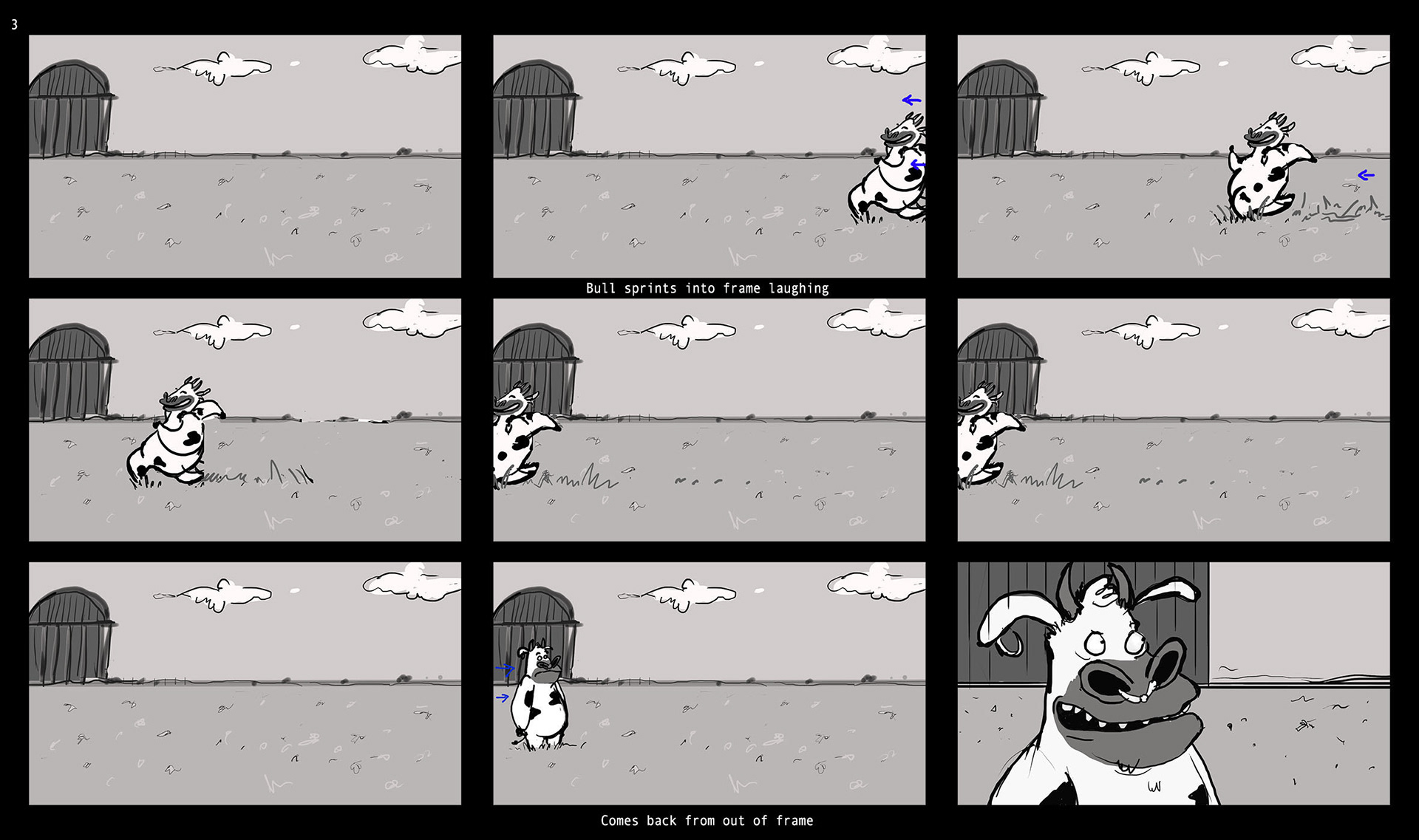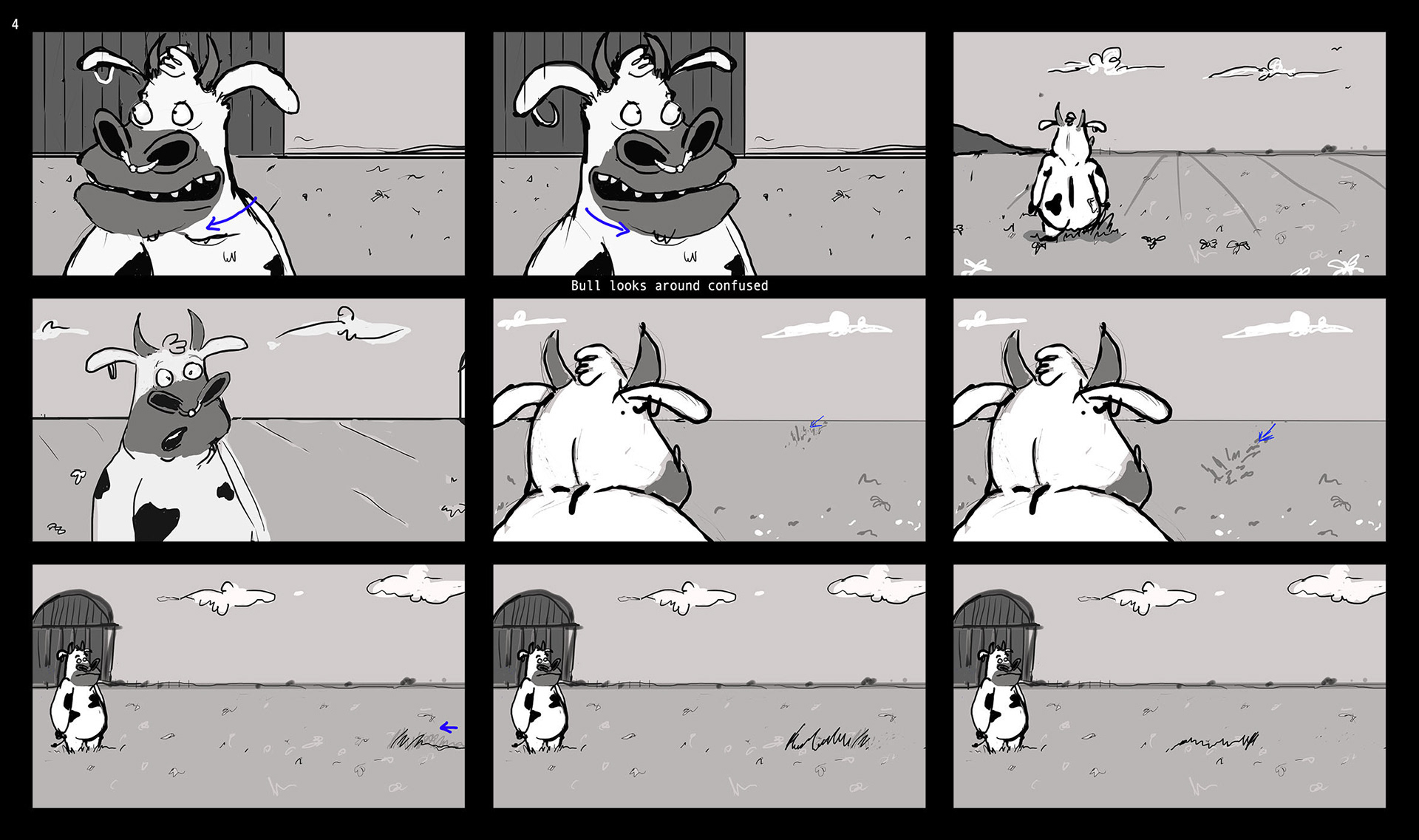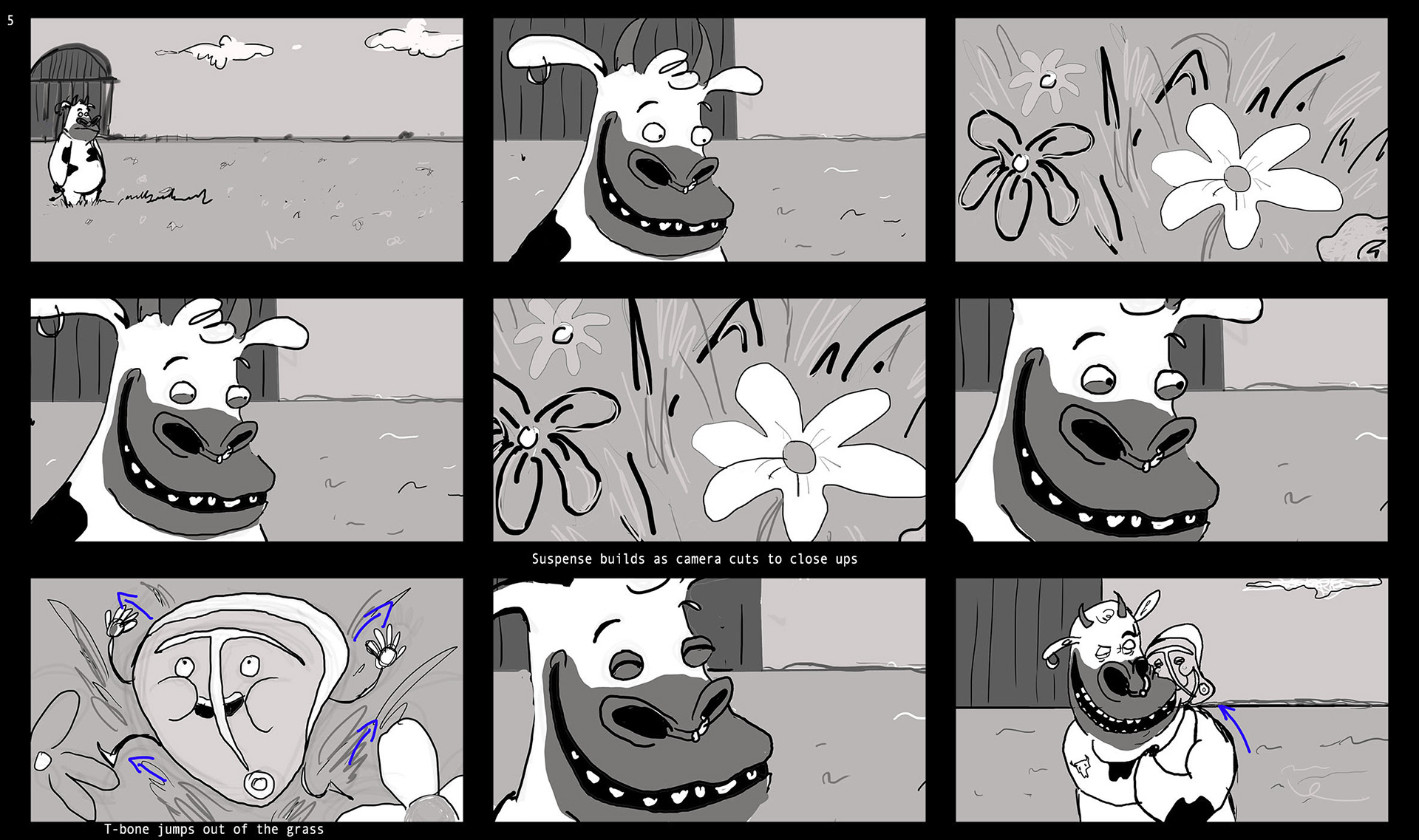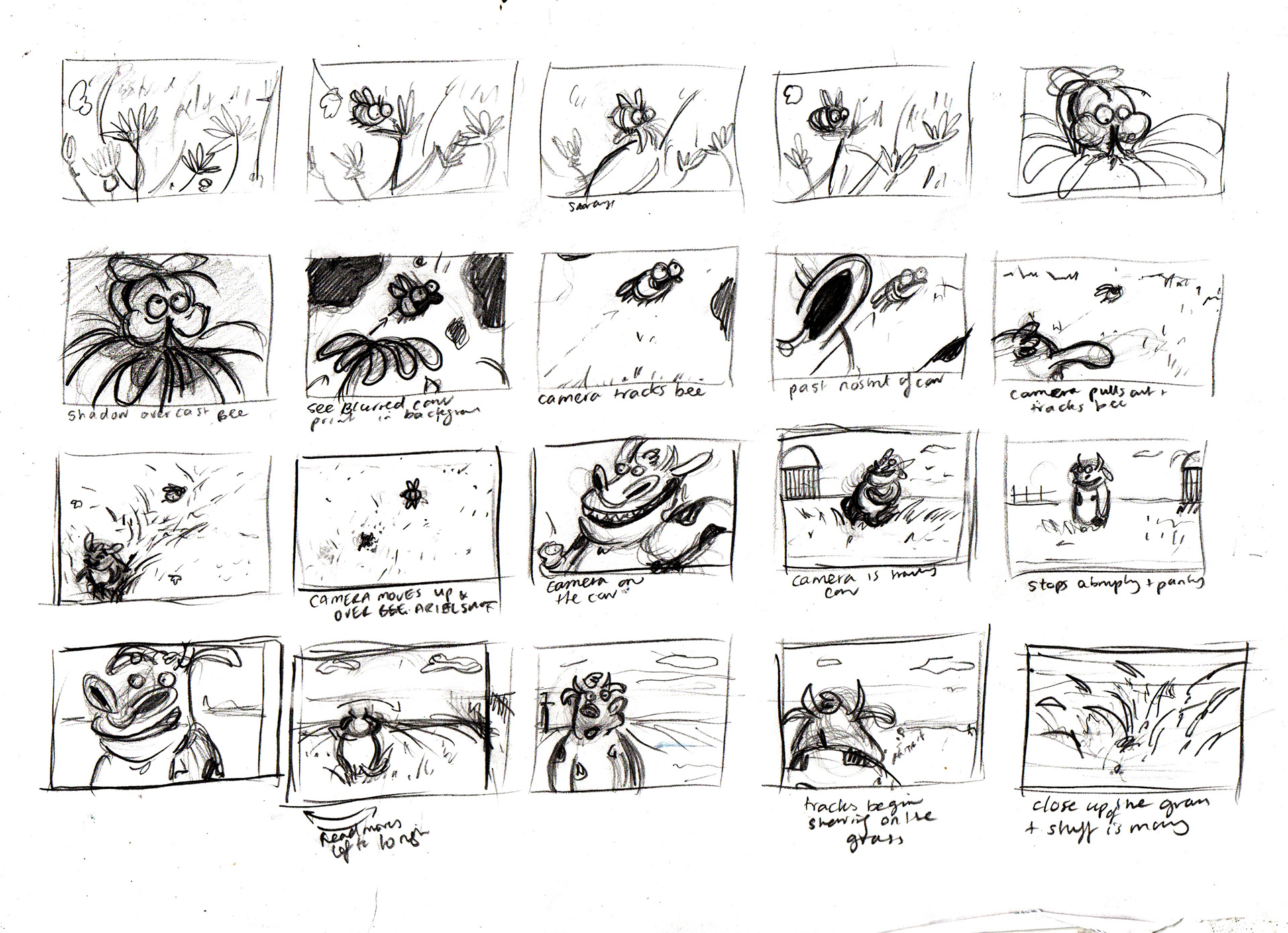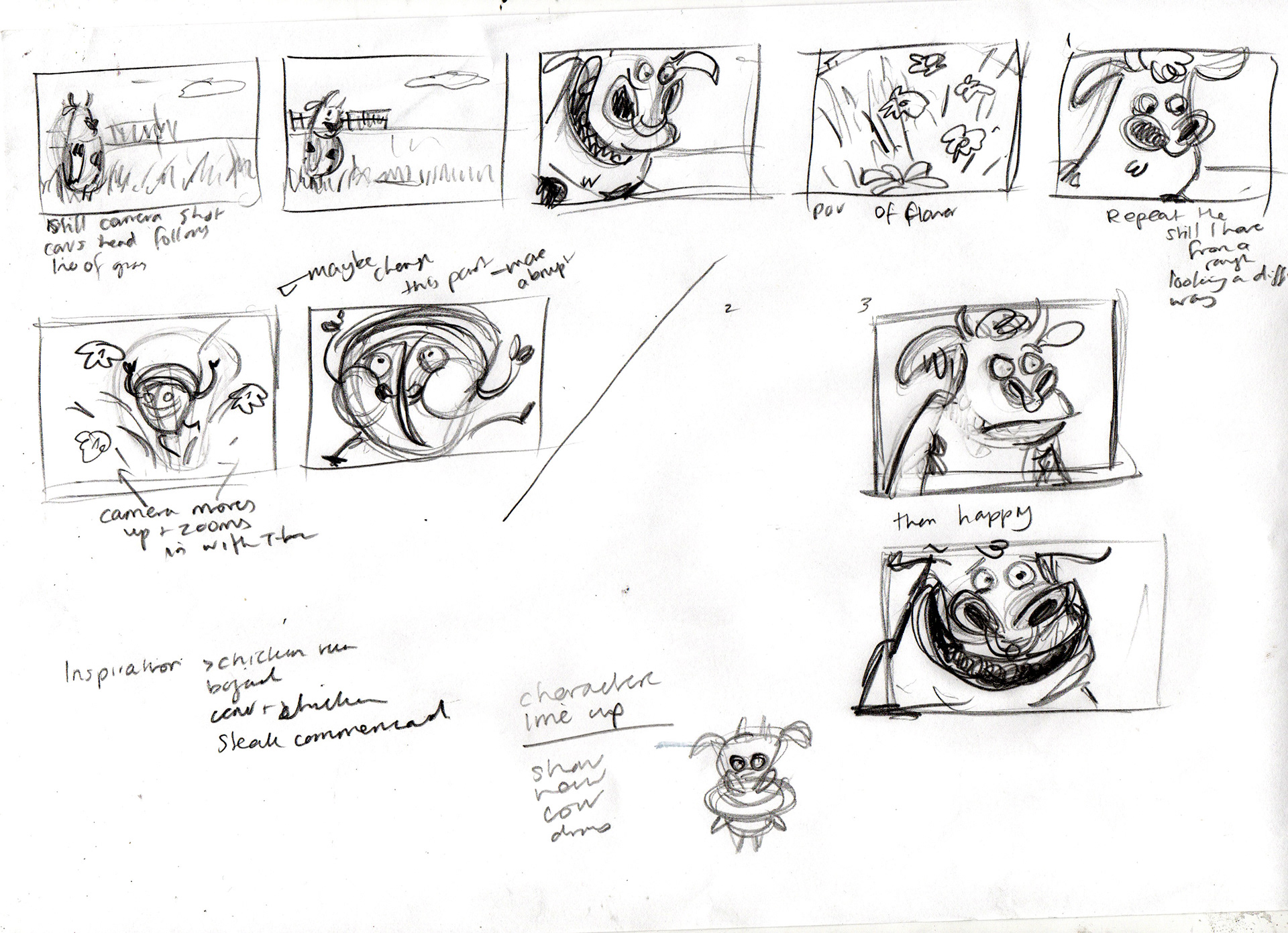 T V   S E R I E S   P I T C H   C O N C E P T 
S T O R I E S  C O N C E R N E D  W I T H   I S S U E S  I N  T H E  E N V I R O N M E N T.
The above storyboard is the opening for a short concept I came up with called 'What's at Steak." This story  follows the friendship of a bull and T-bone steak. The steak literally comes from this particular bull. The story aims to highlight the disconnect between meat and source using satire to push the message. Food comes pre-packaged which in turn creates a disconnect emotionally between humans and animals. By creating an emotional connection through visual storytelling the weight and the reality of our food's origin cannot be overlooked.
This pitch idea was a project within a storyboard coarse I completed in March 2020 at Escape Studios Pearson College London. Tutor- Francesca Adams.
T H E  E N D I N G 
T-bone and bull have become separated. Neither the bull nor the audience know what has happened to T-bone. The following is an animatic showing the end of the short.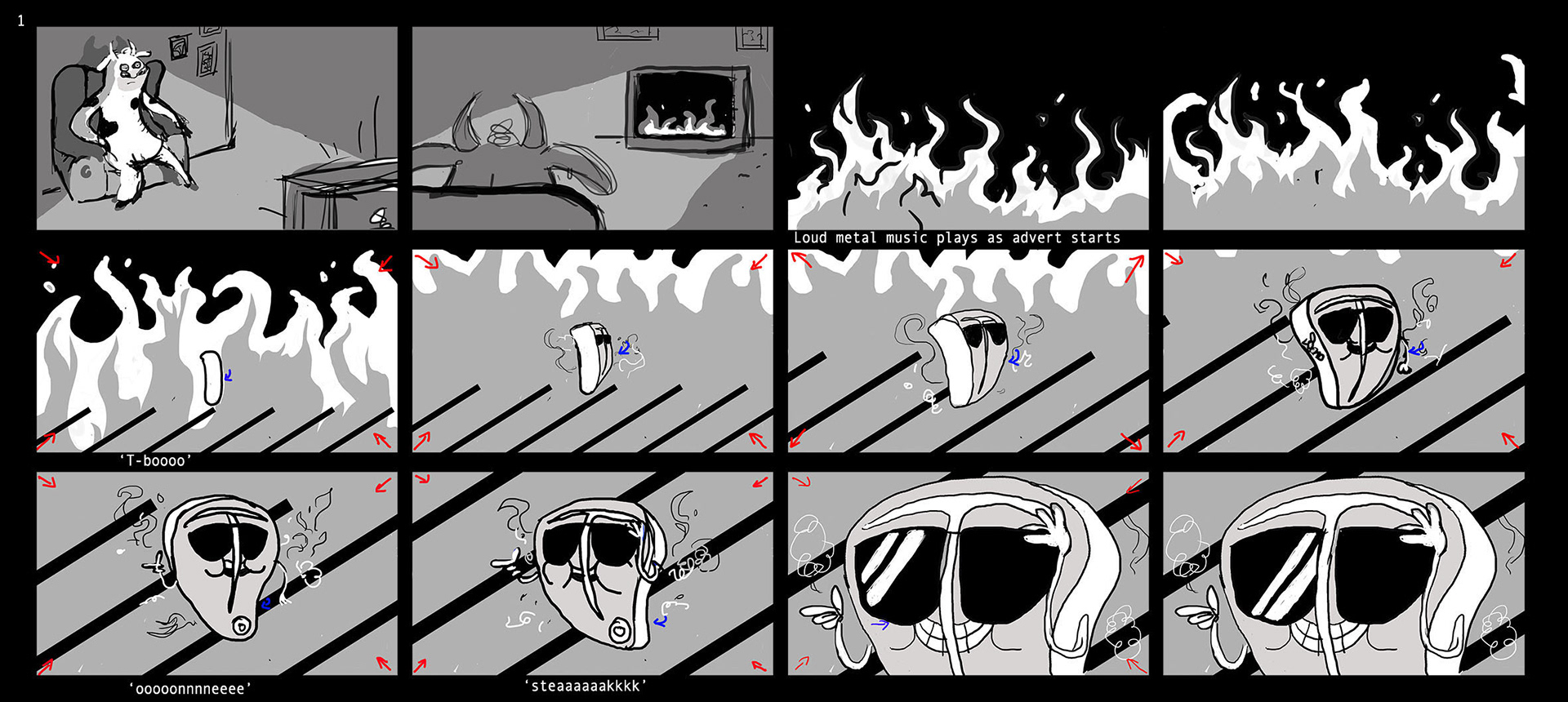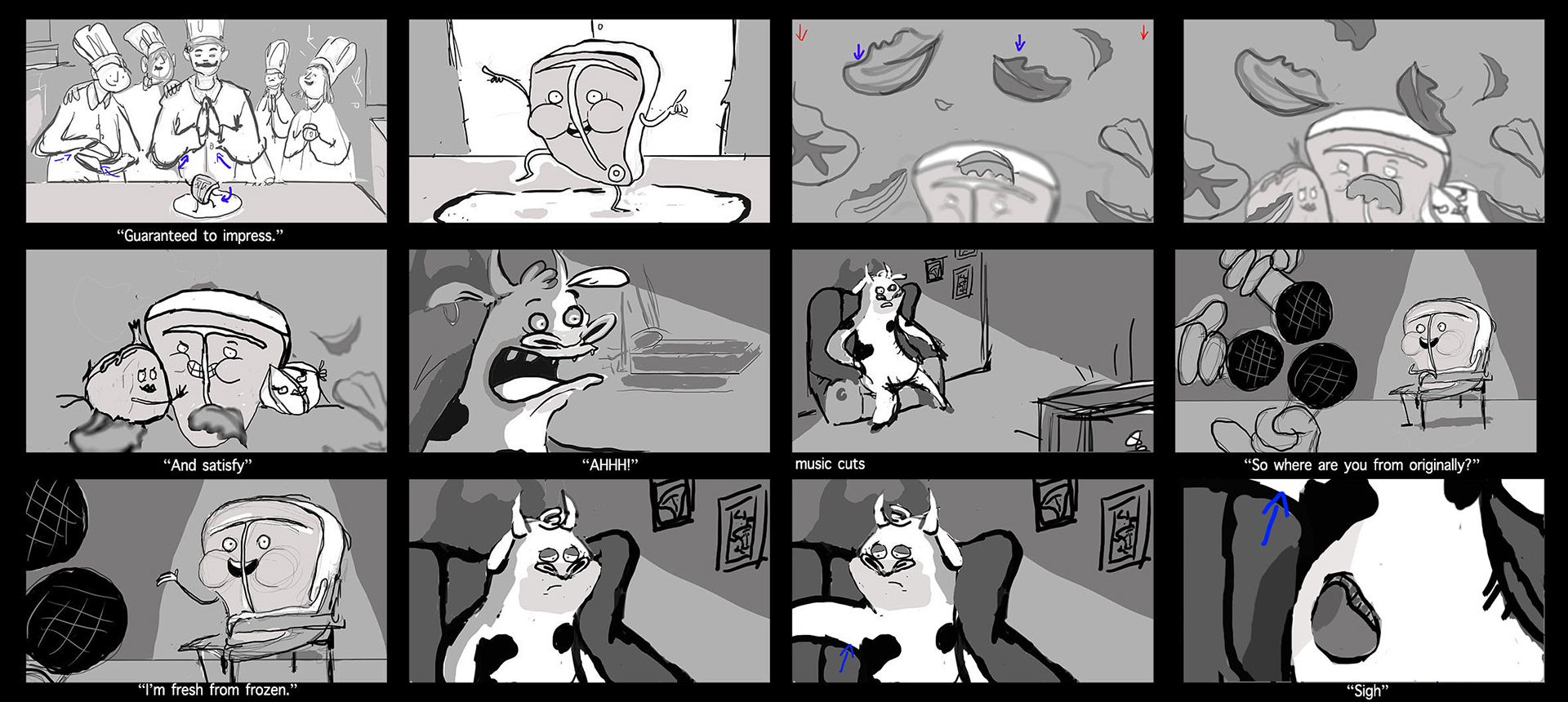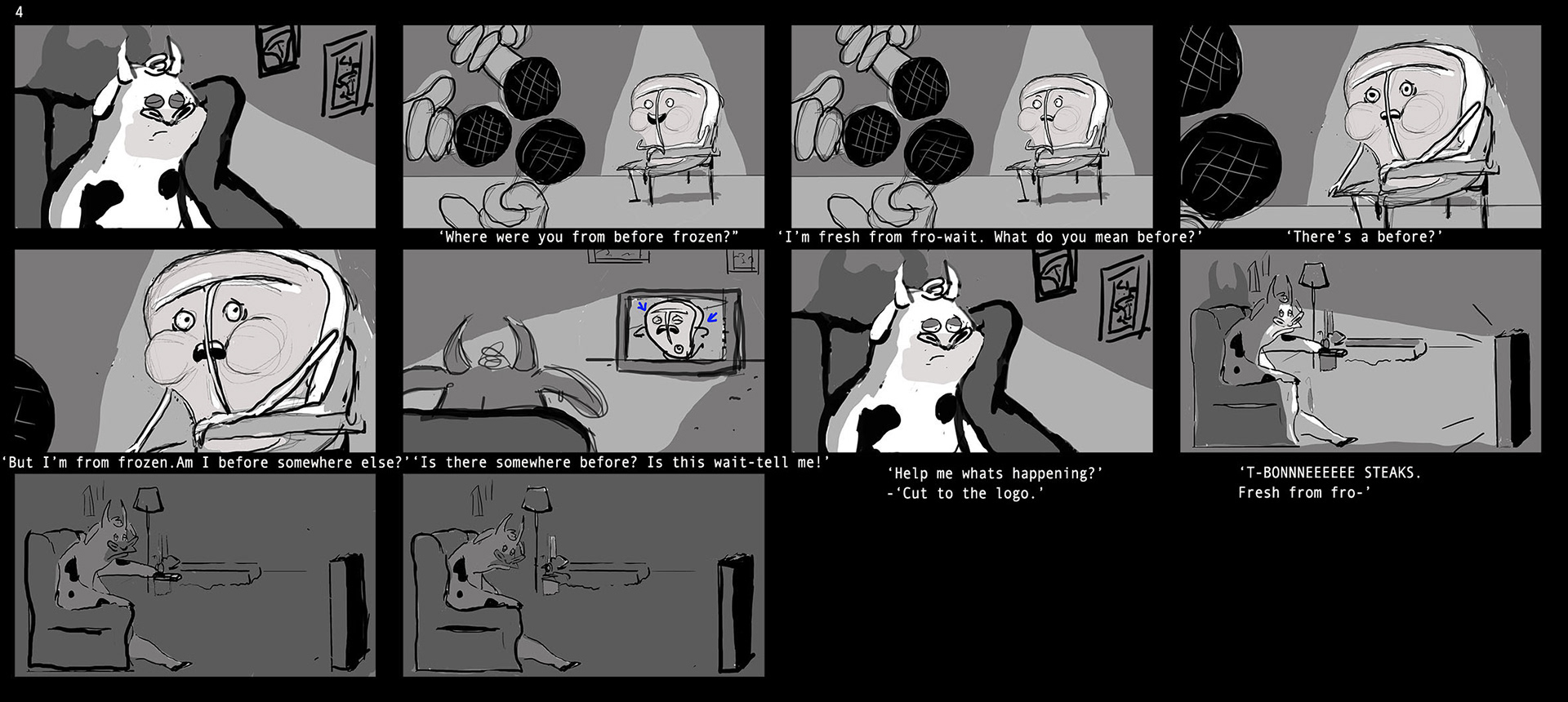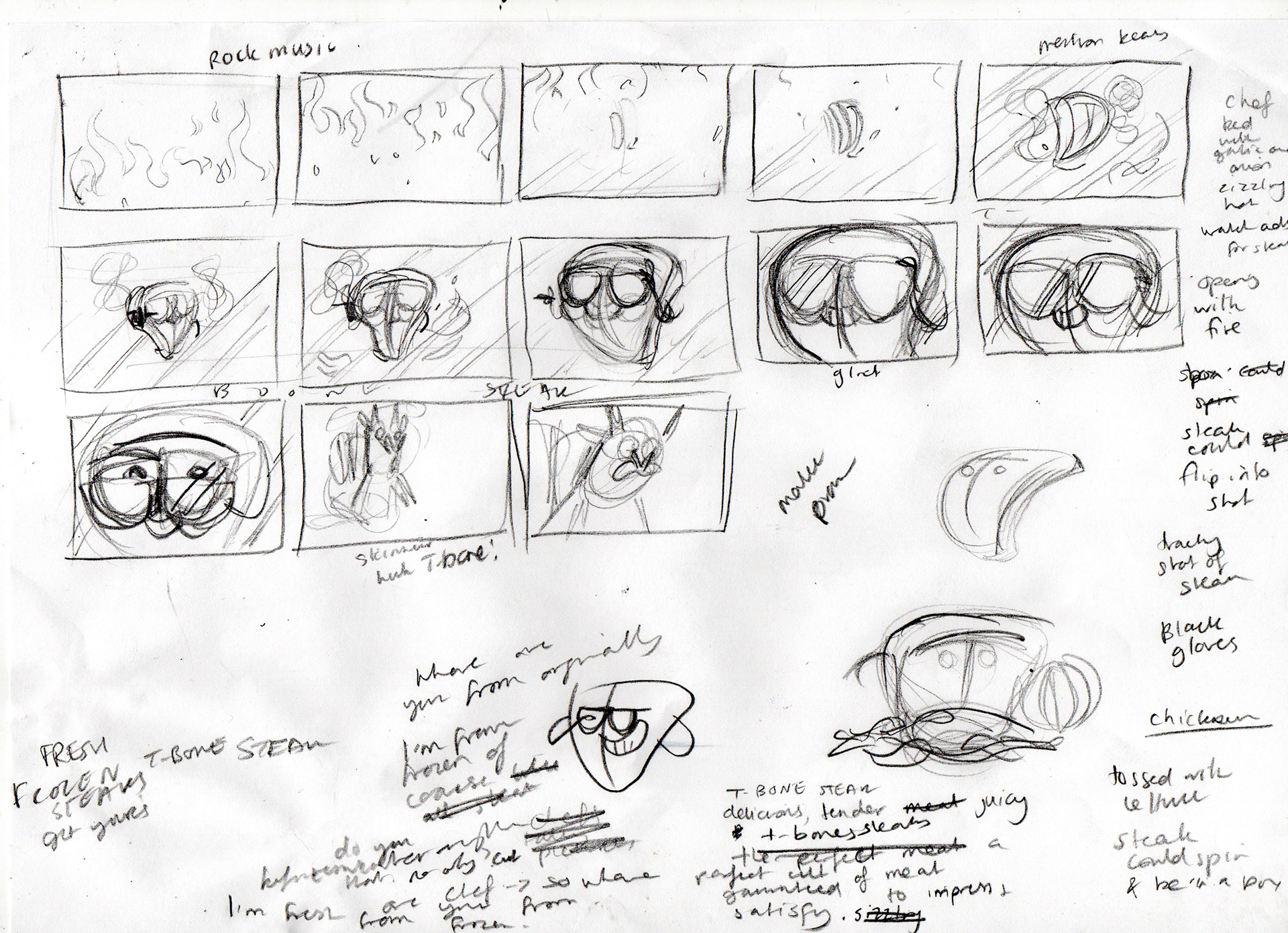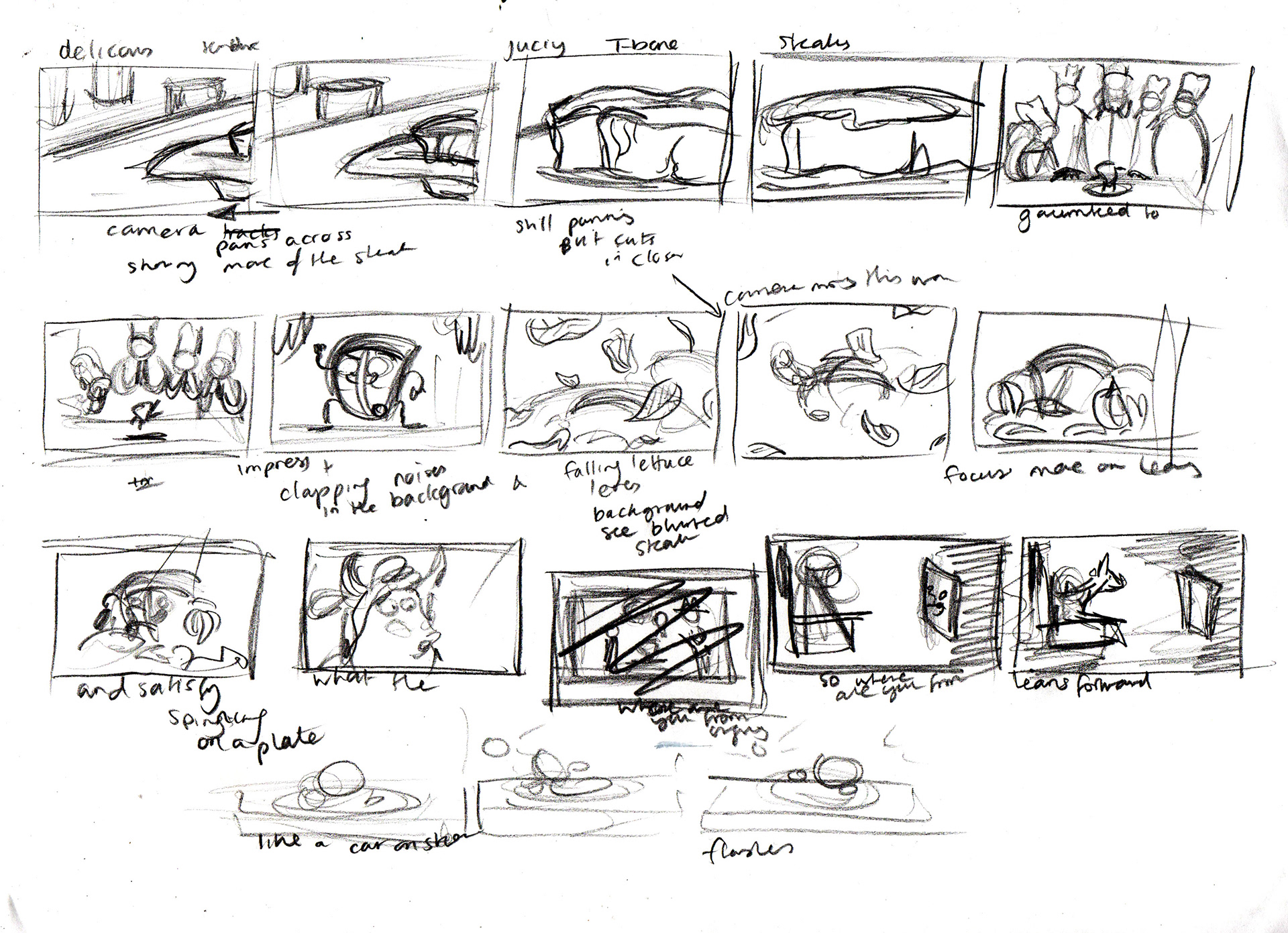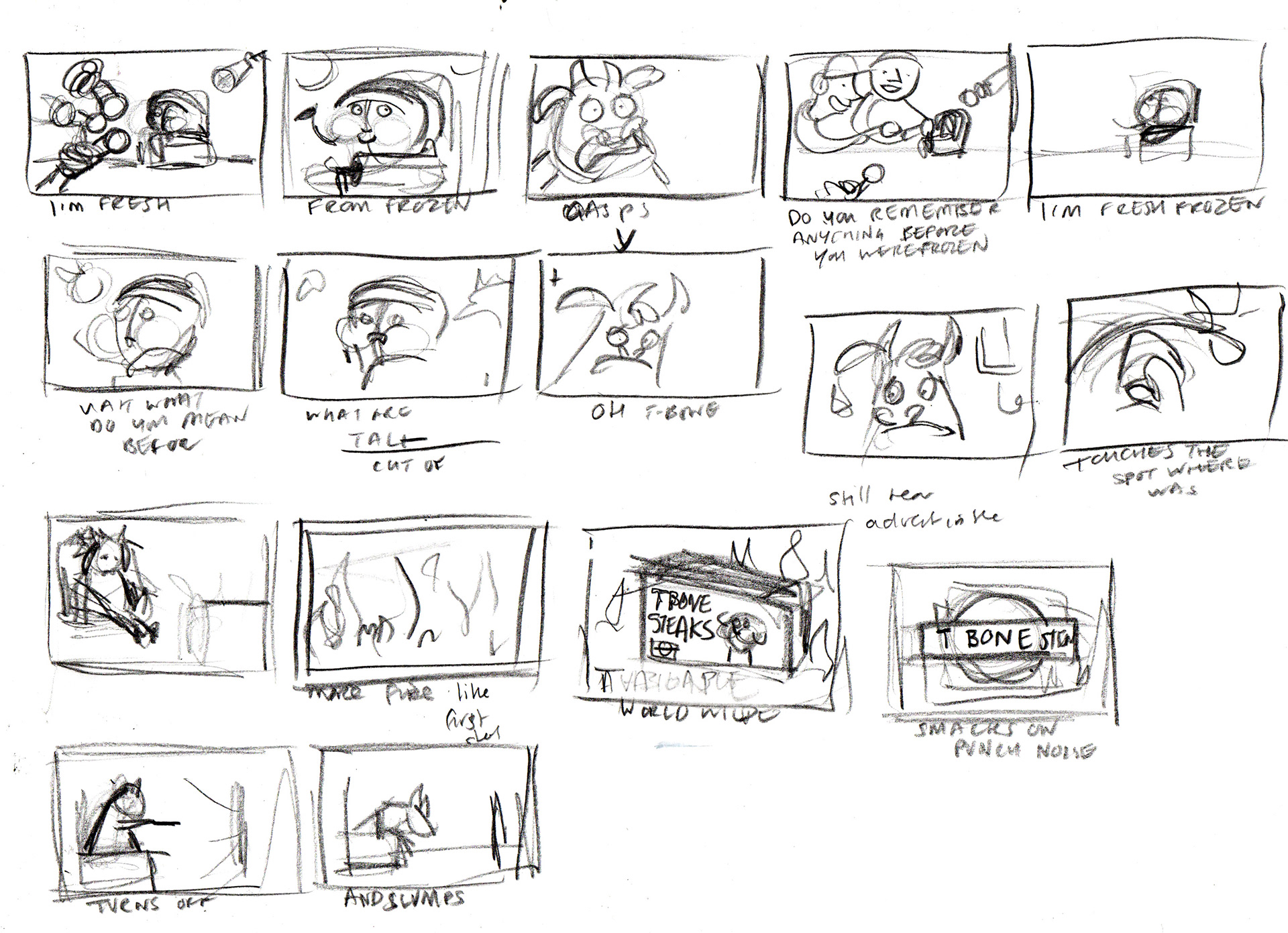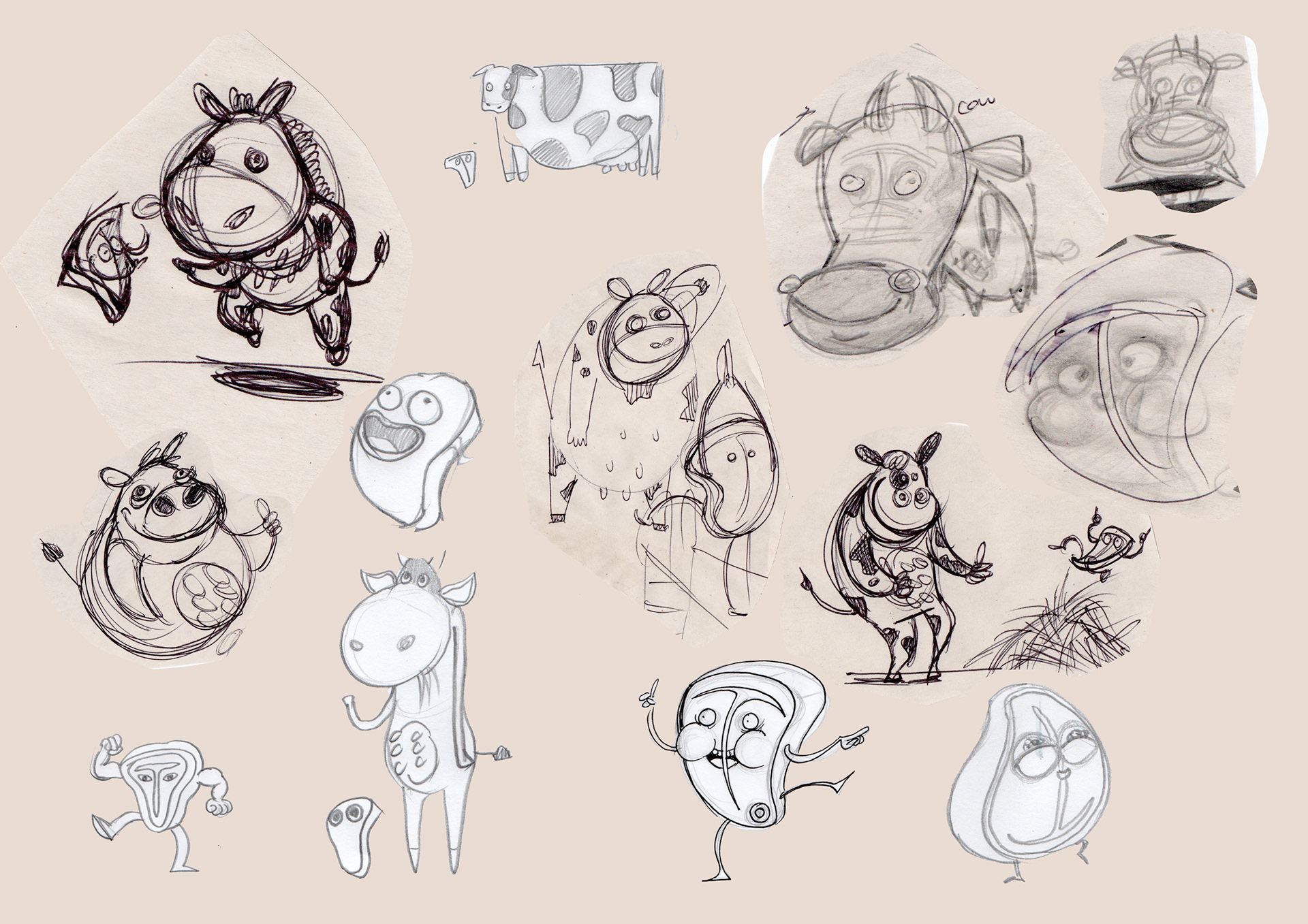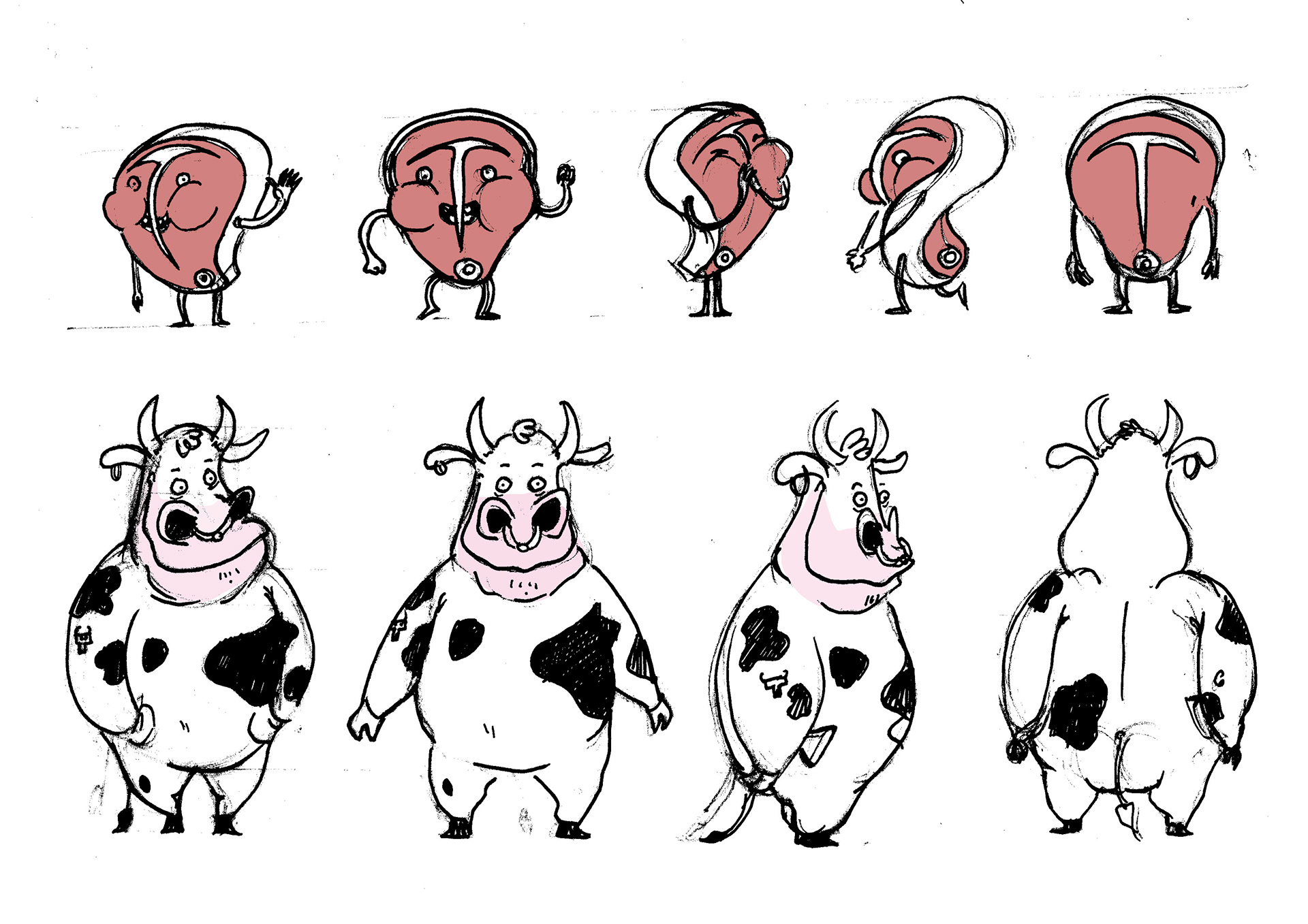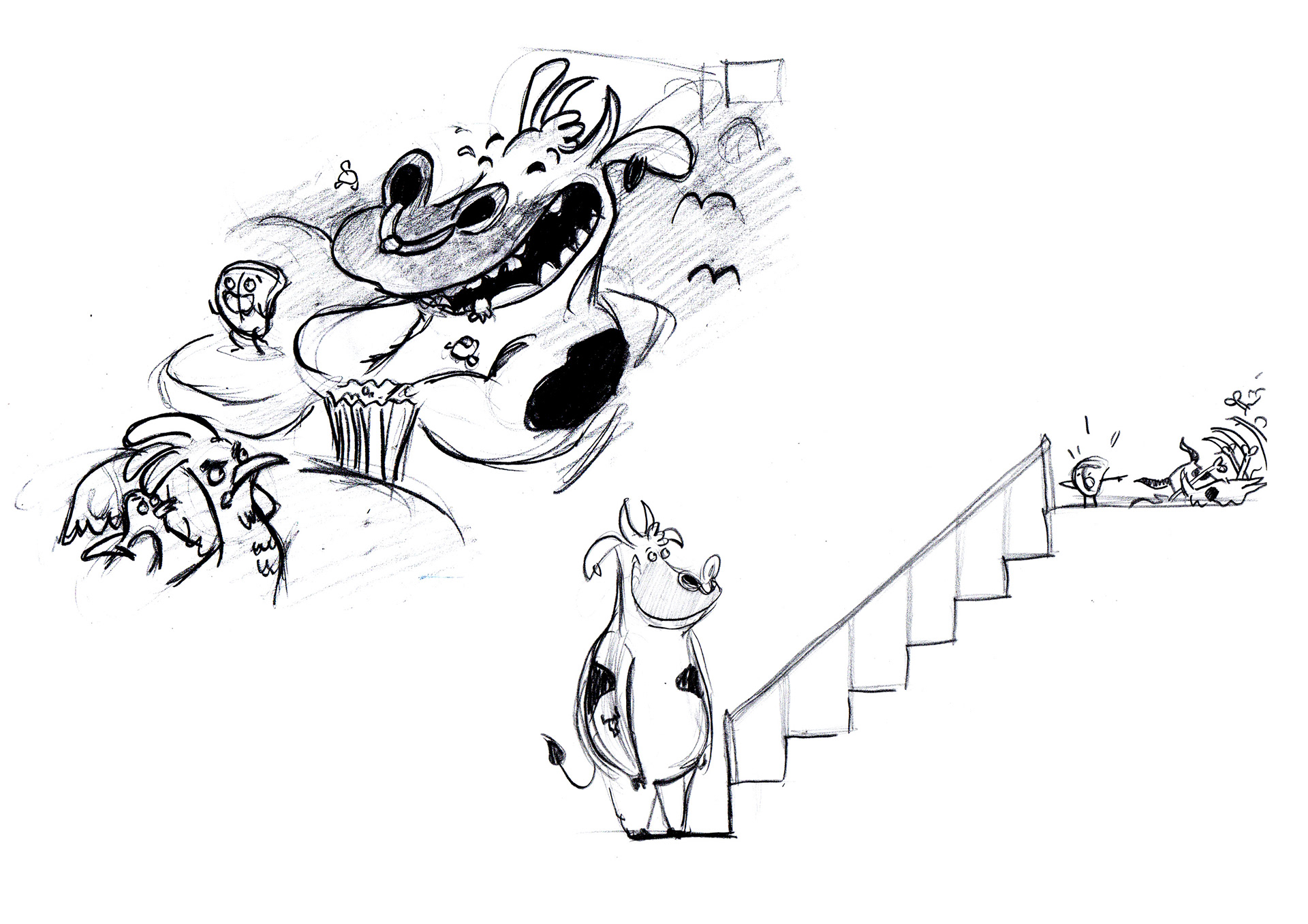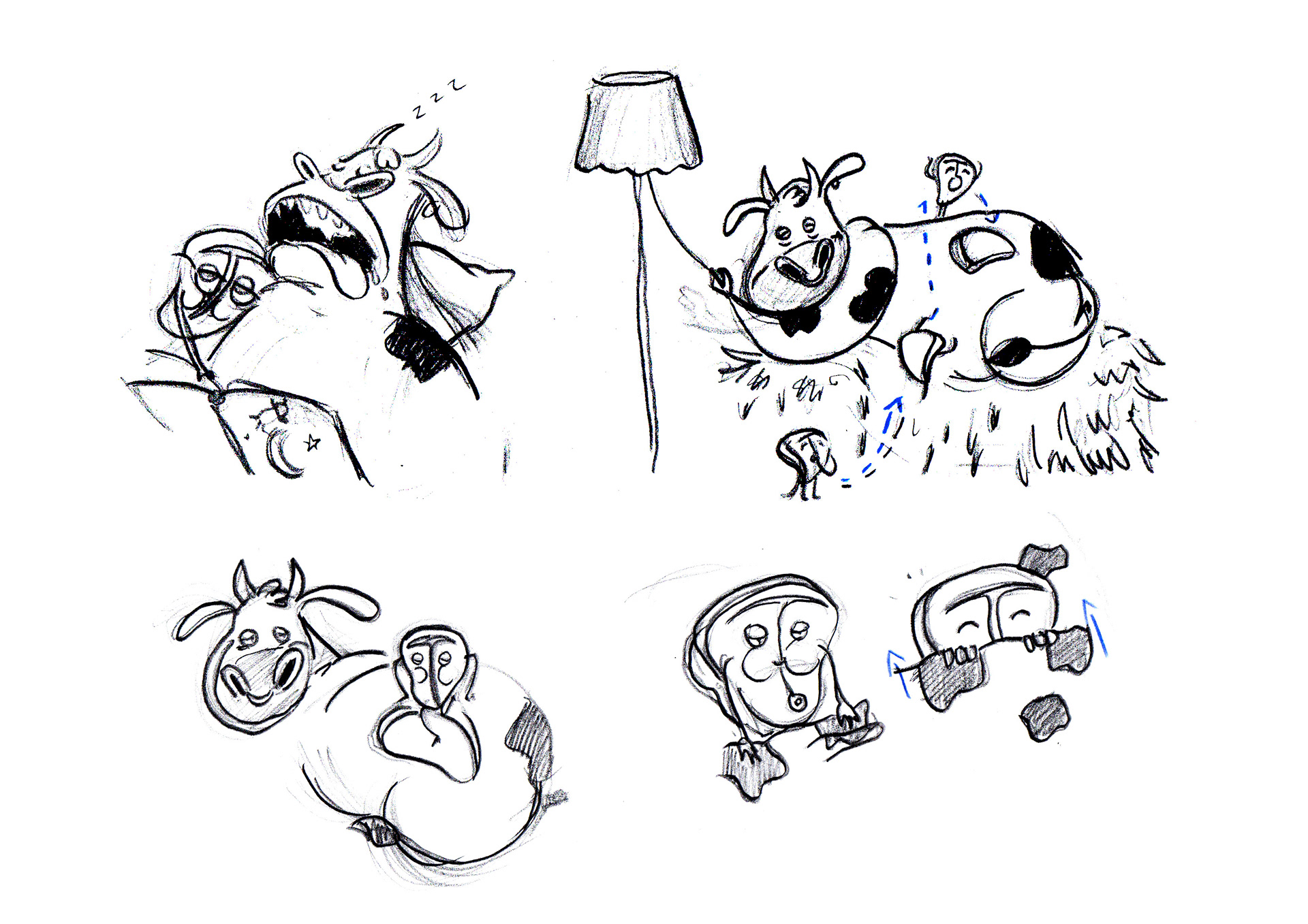 T H E  B A N D  G E T S  B U R G L E D
Short section sequence of boards from when 'The Band Gets Burgled' (three housemates, a pug, a bee and a bear). Self created story during storyboard coarse,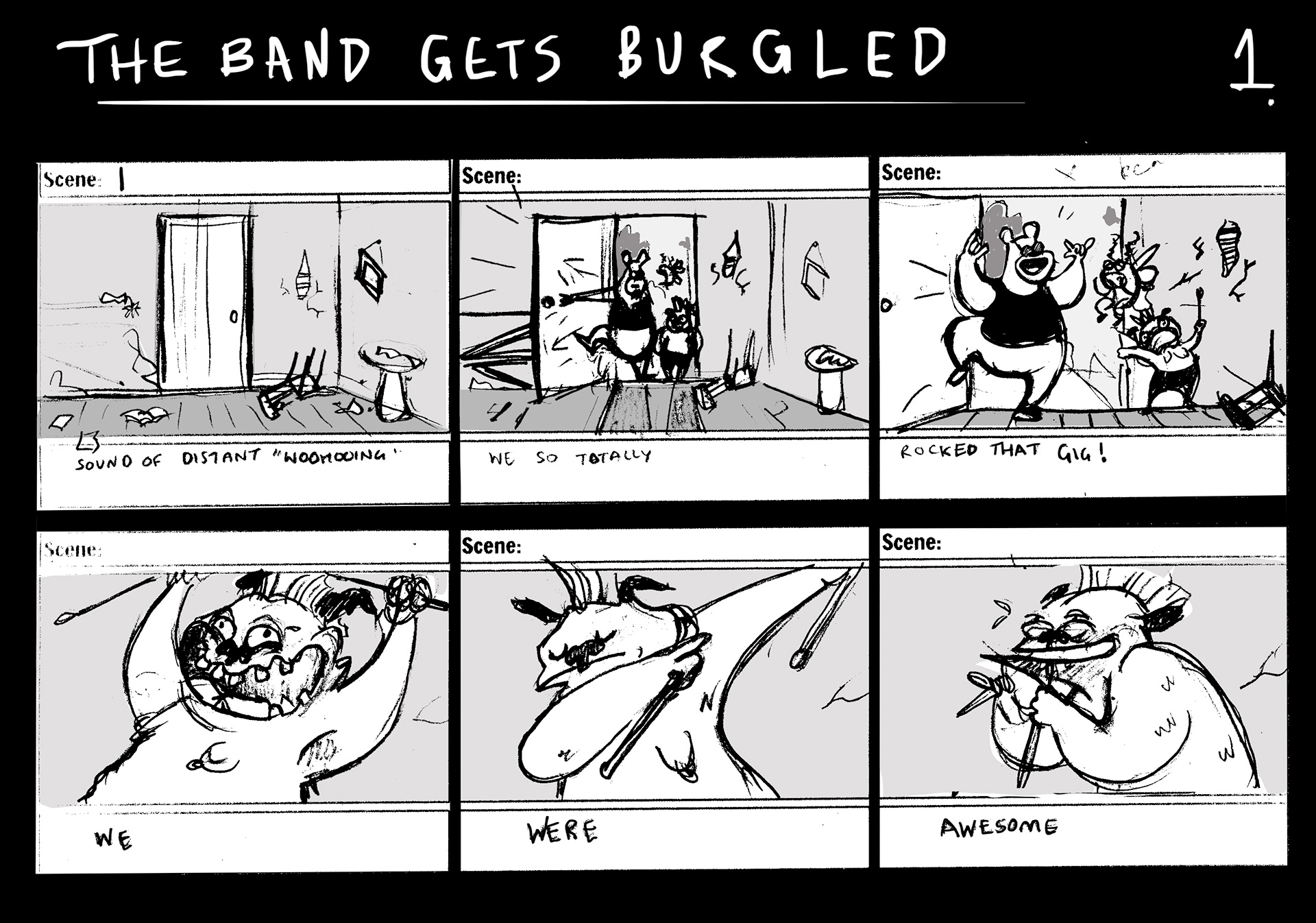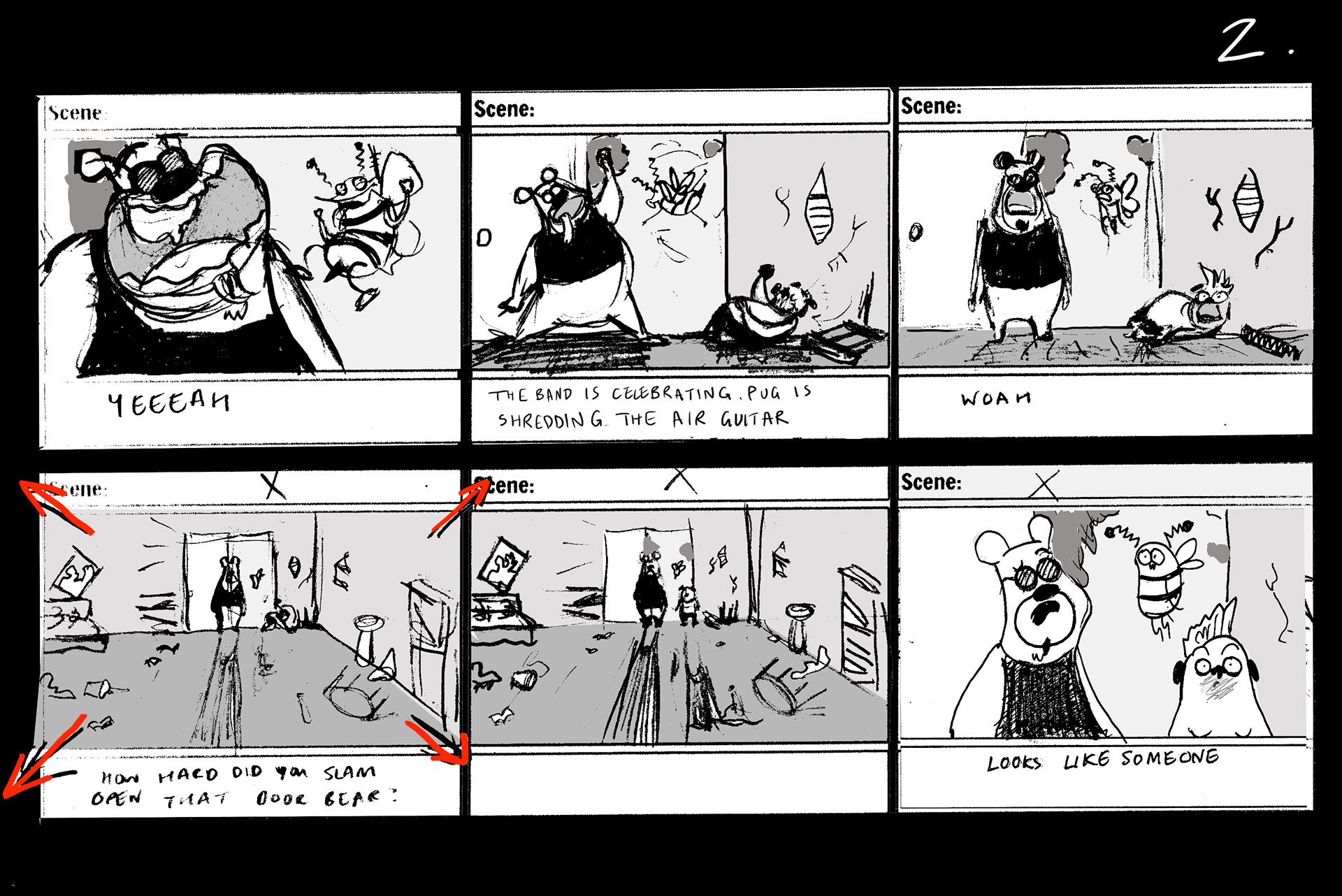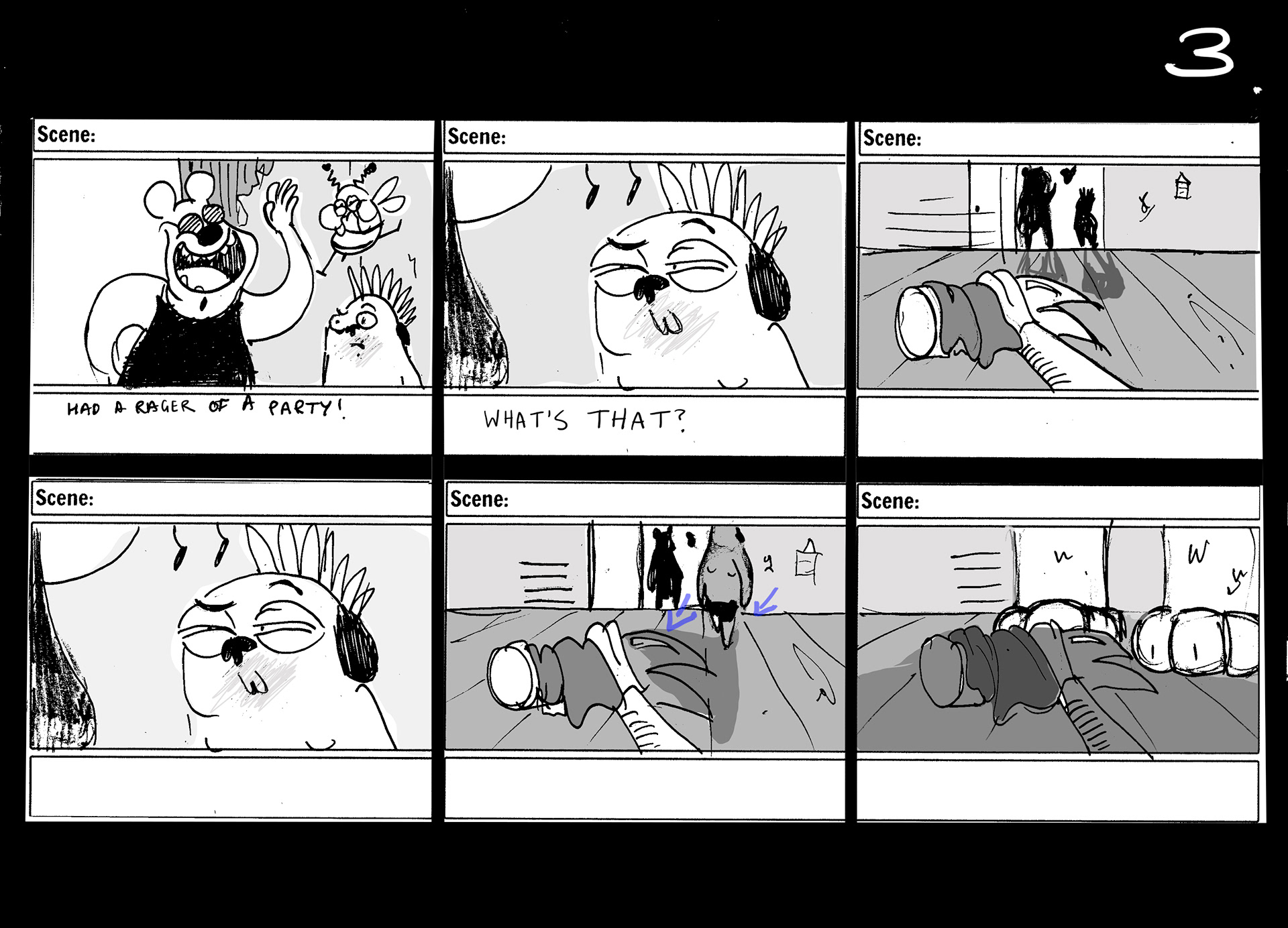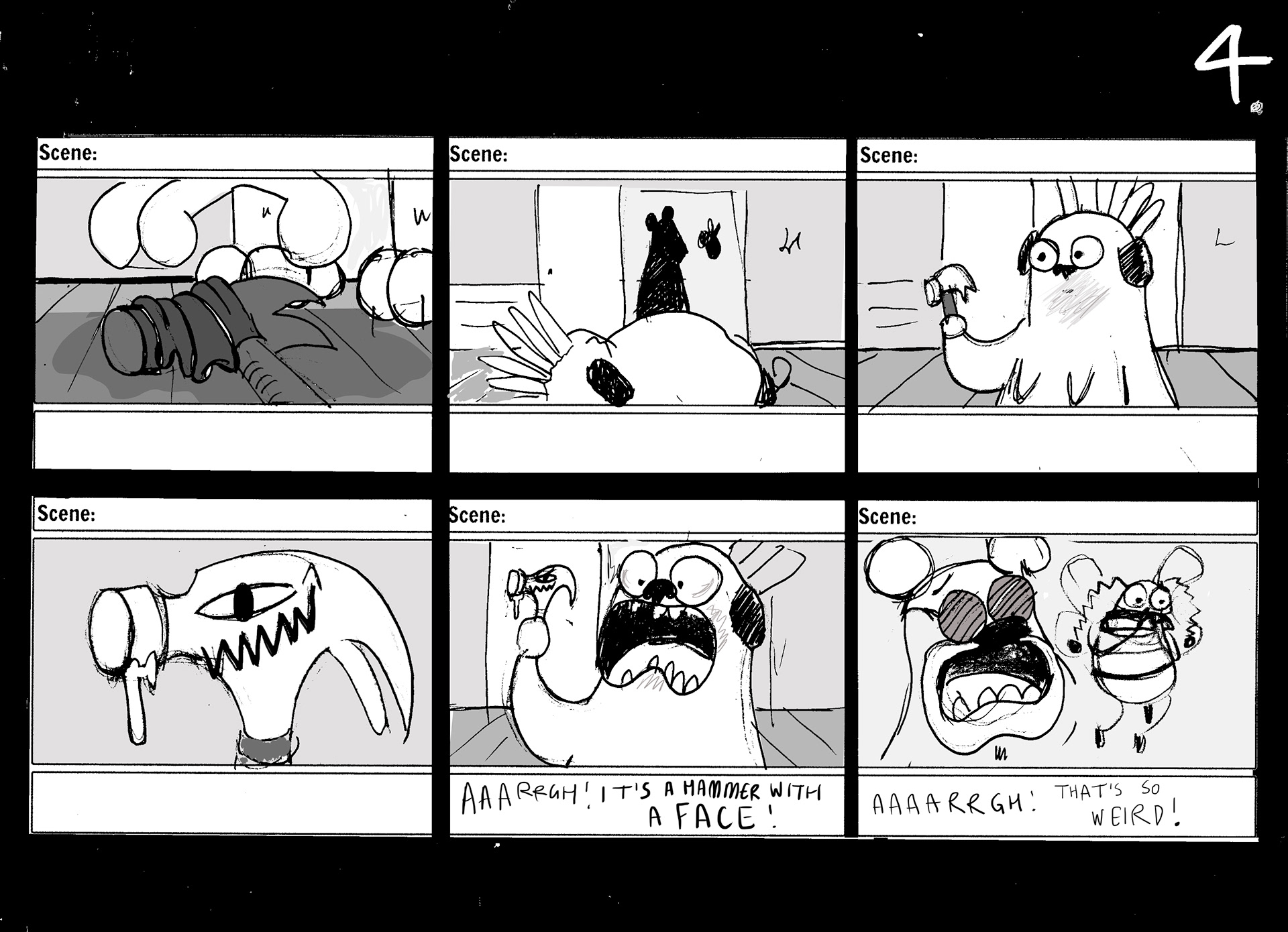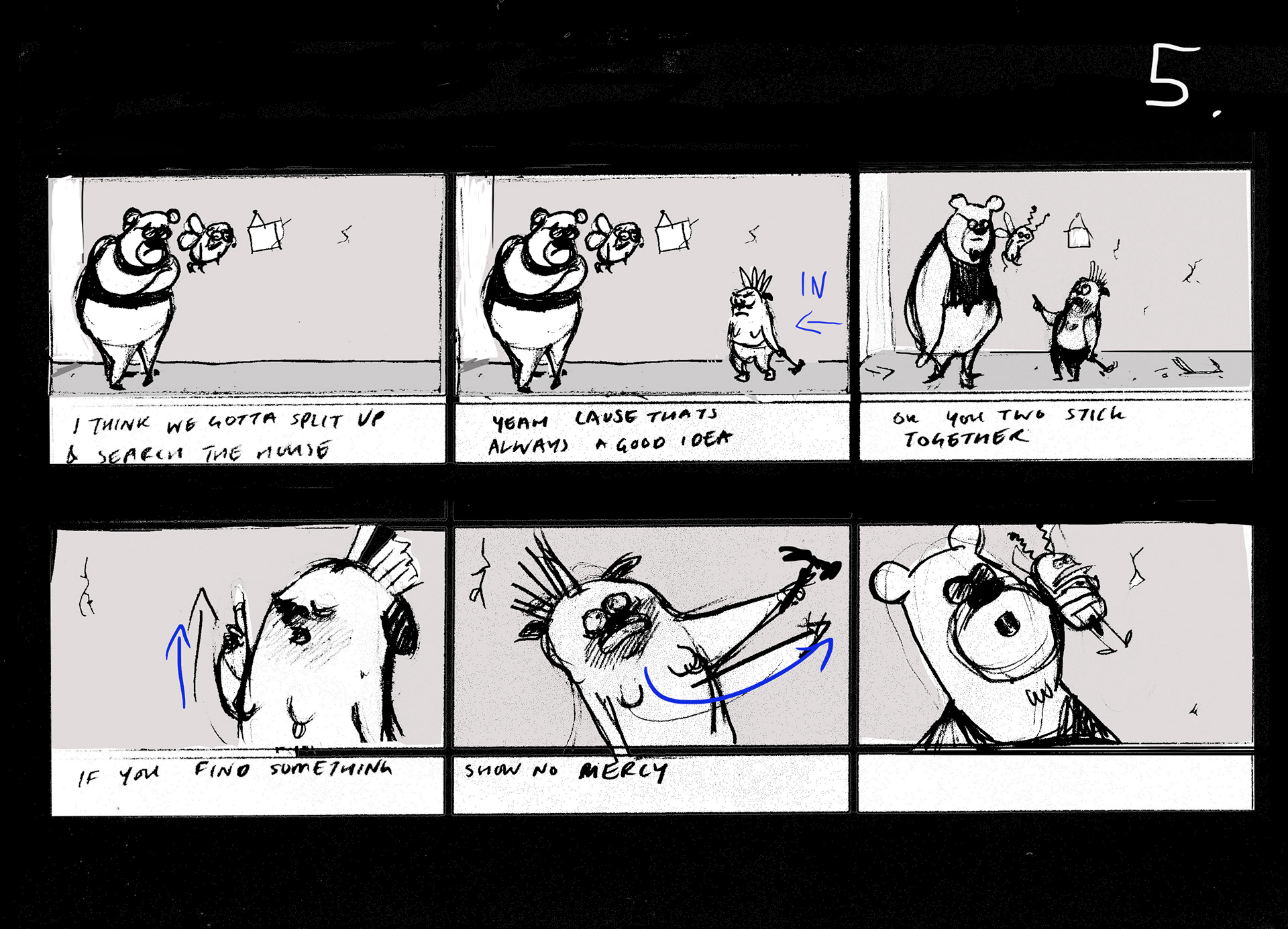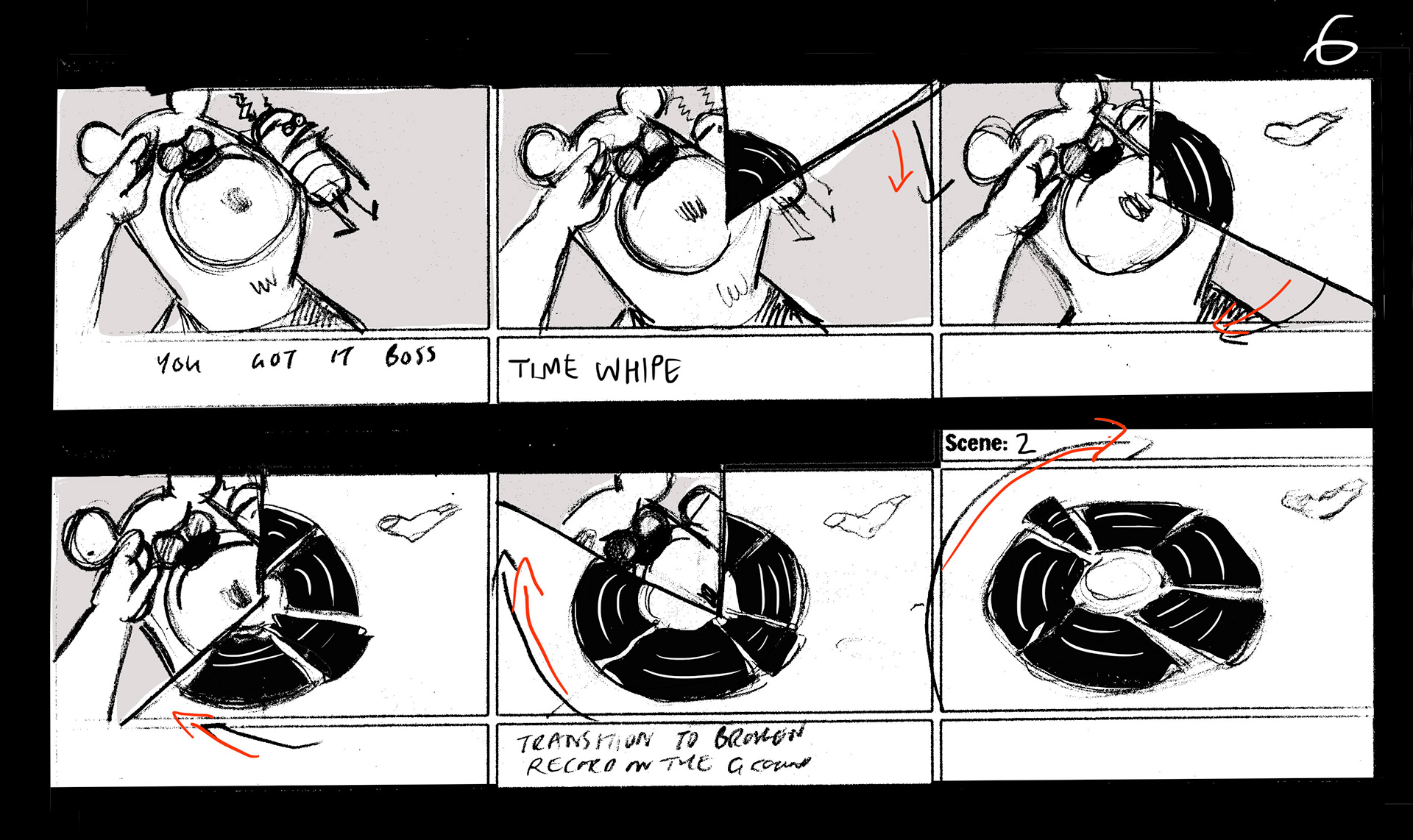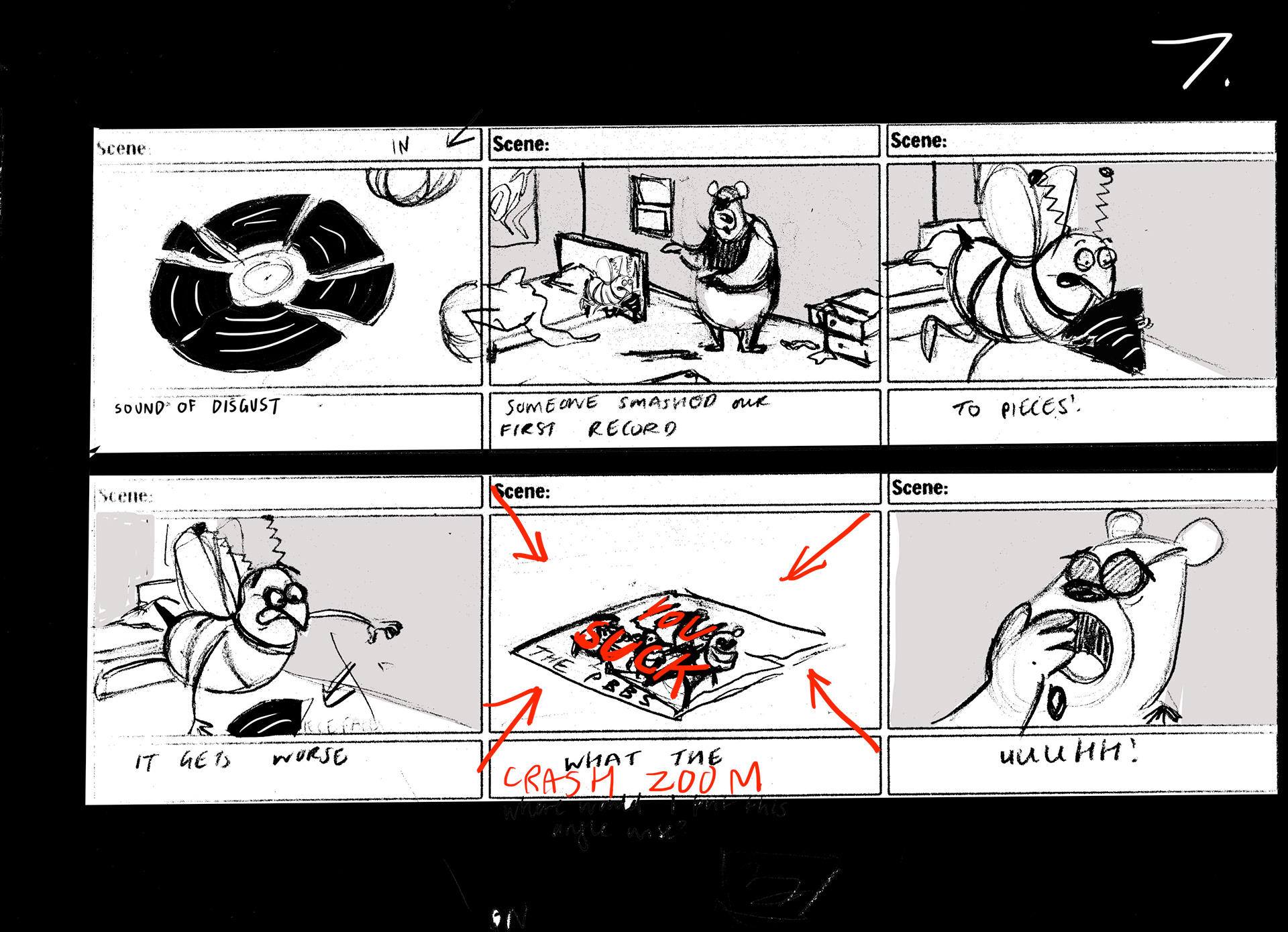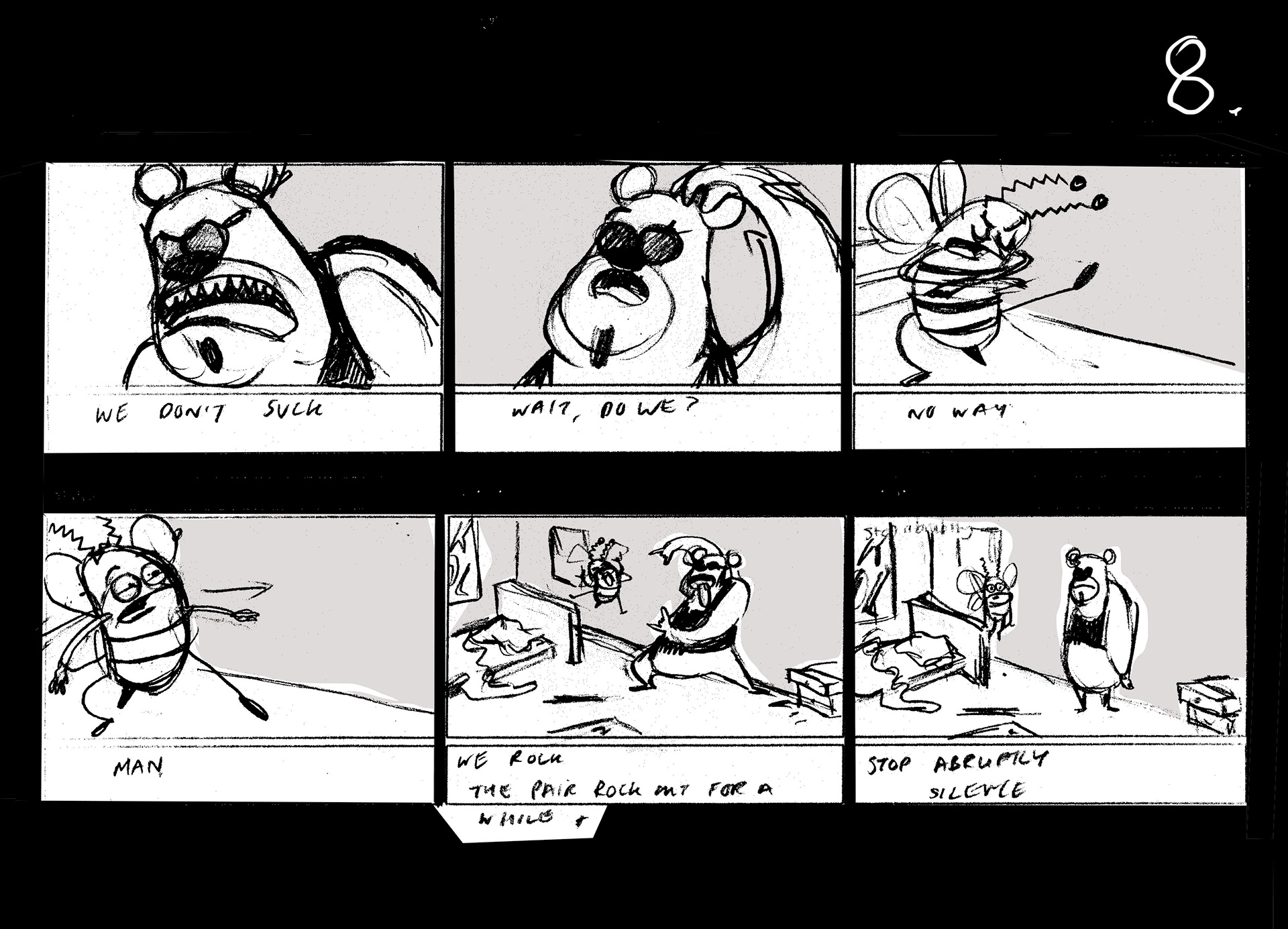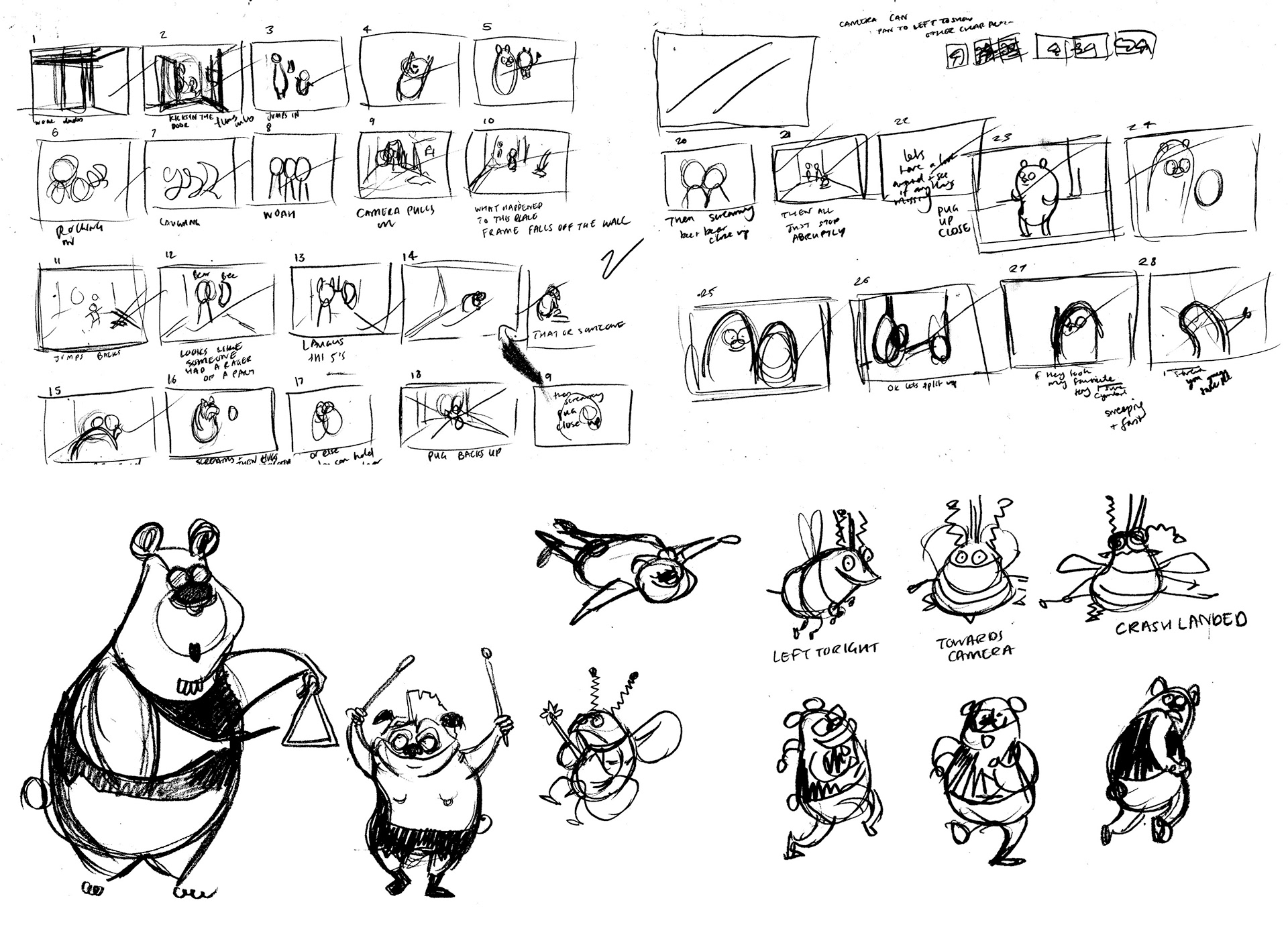 B E C C A ' S  B U N C H 
DISCLAIMER:  I have not worked on this TV show. The following are boards I did in my own time to explore transitions.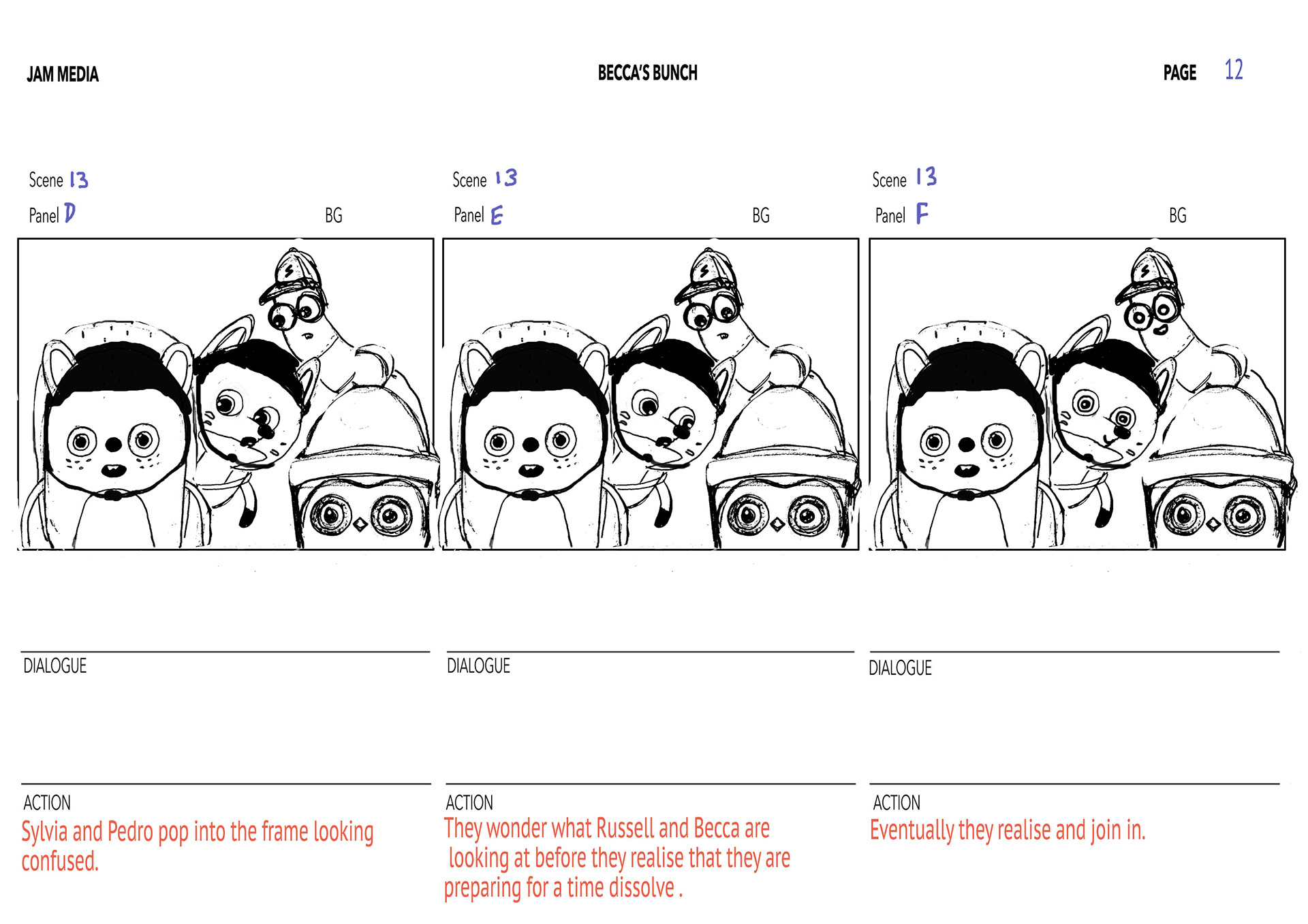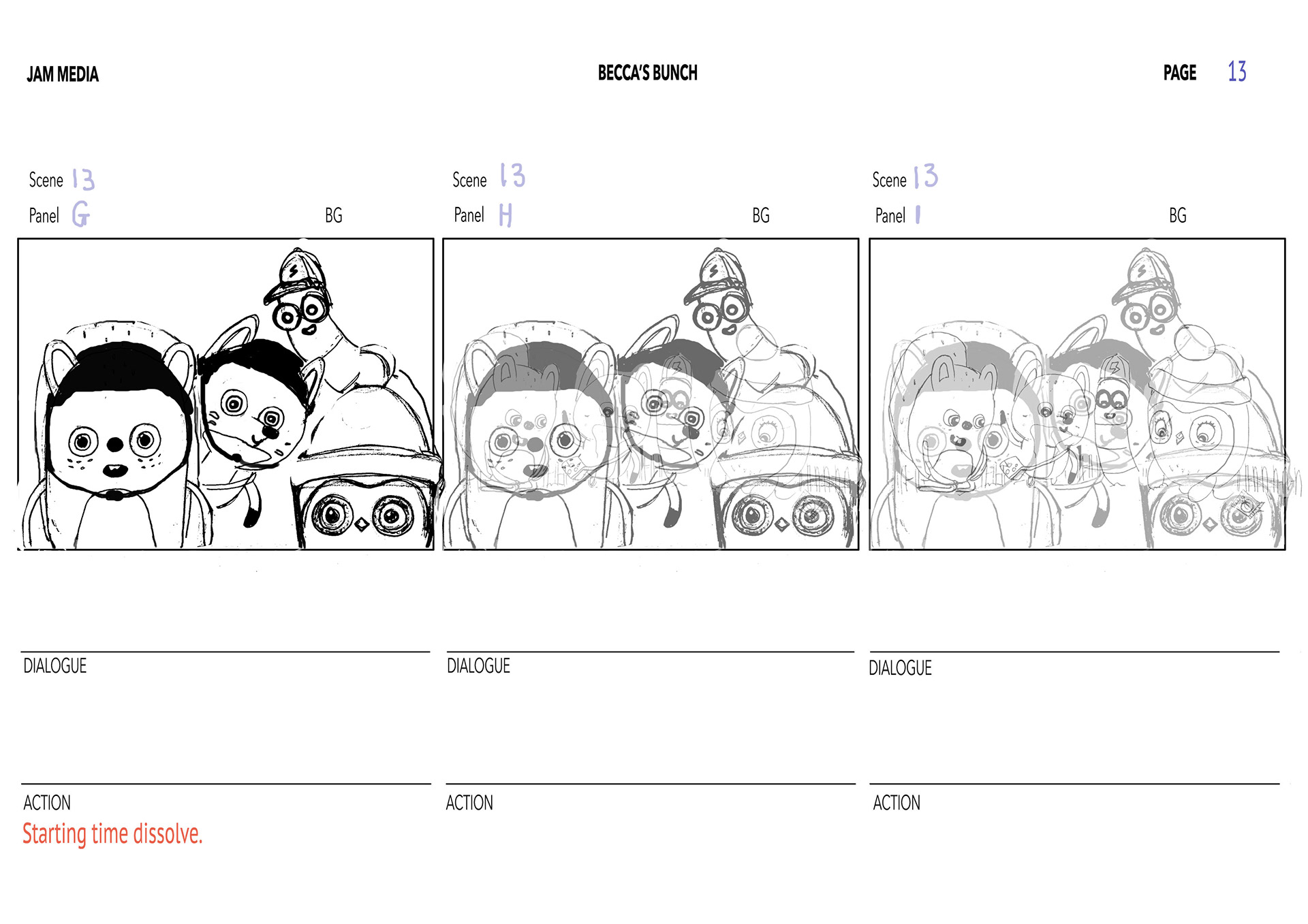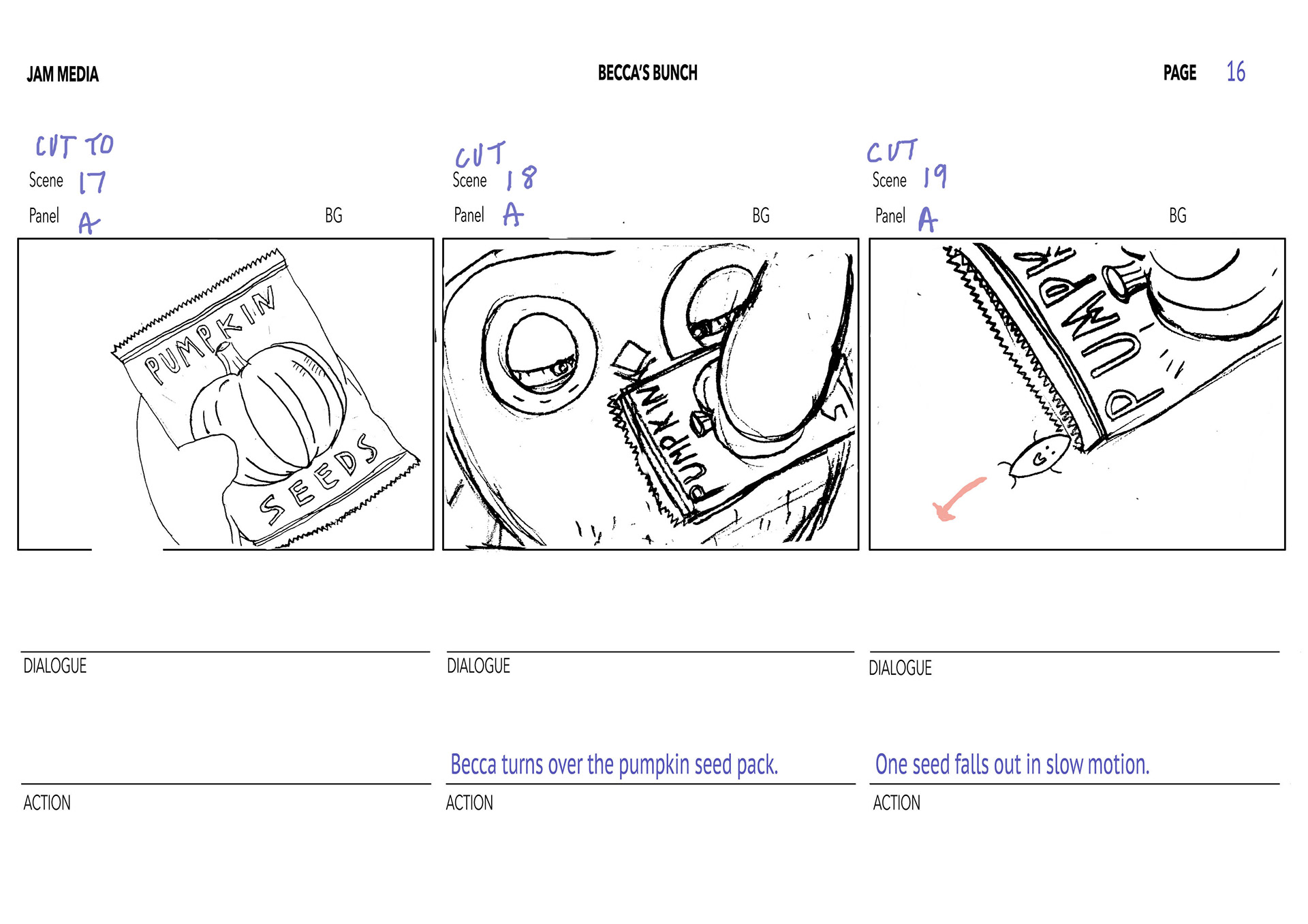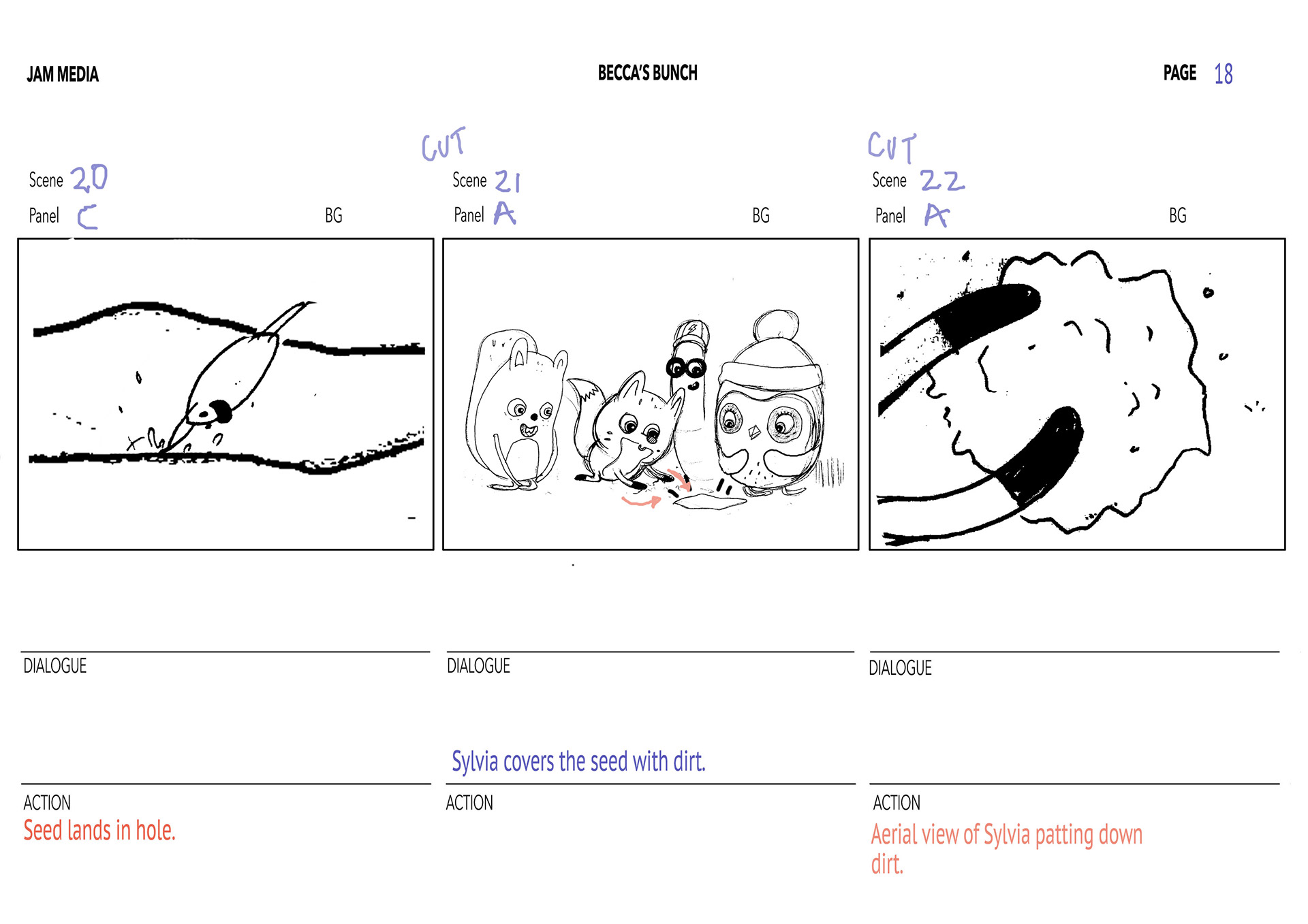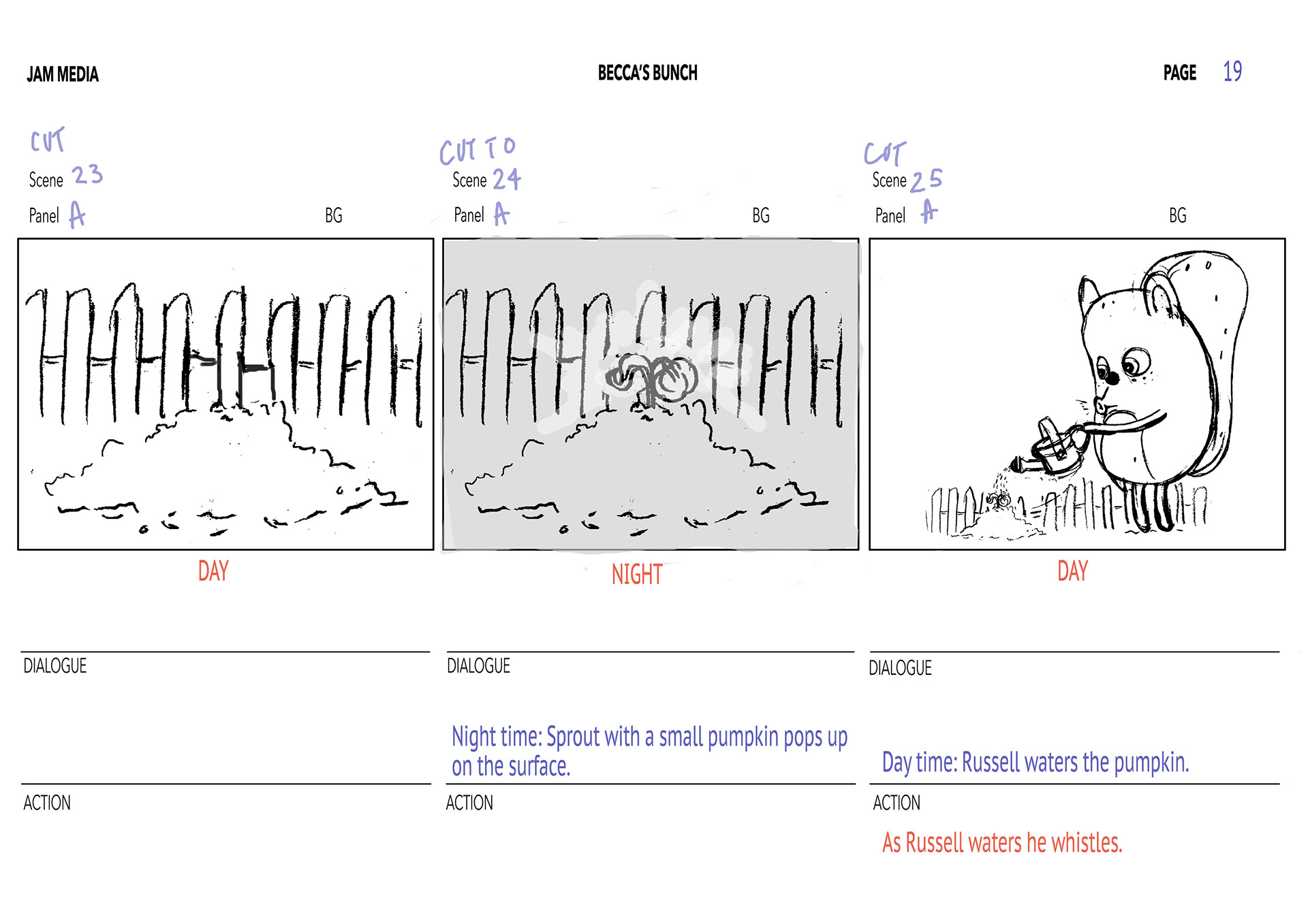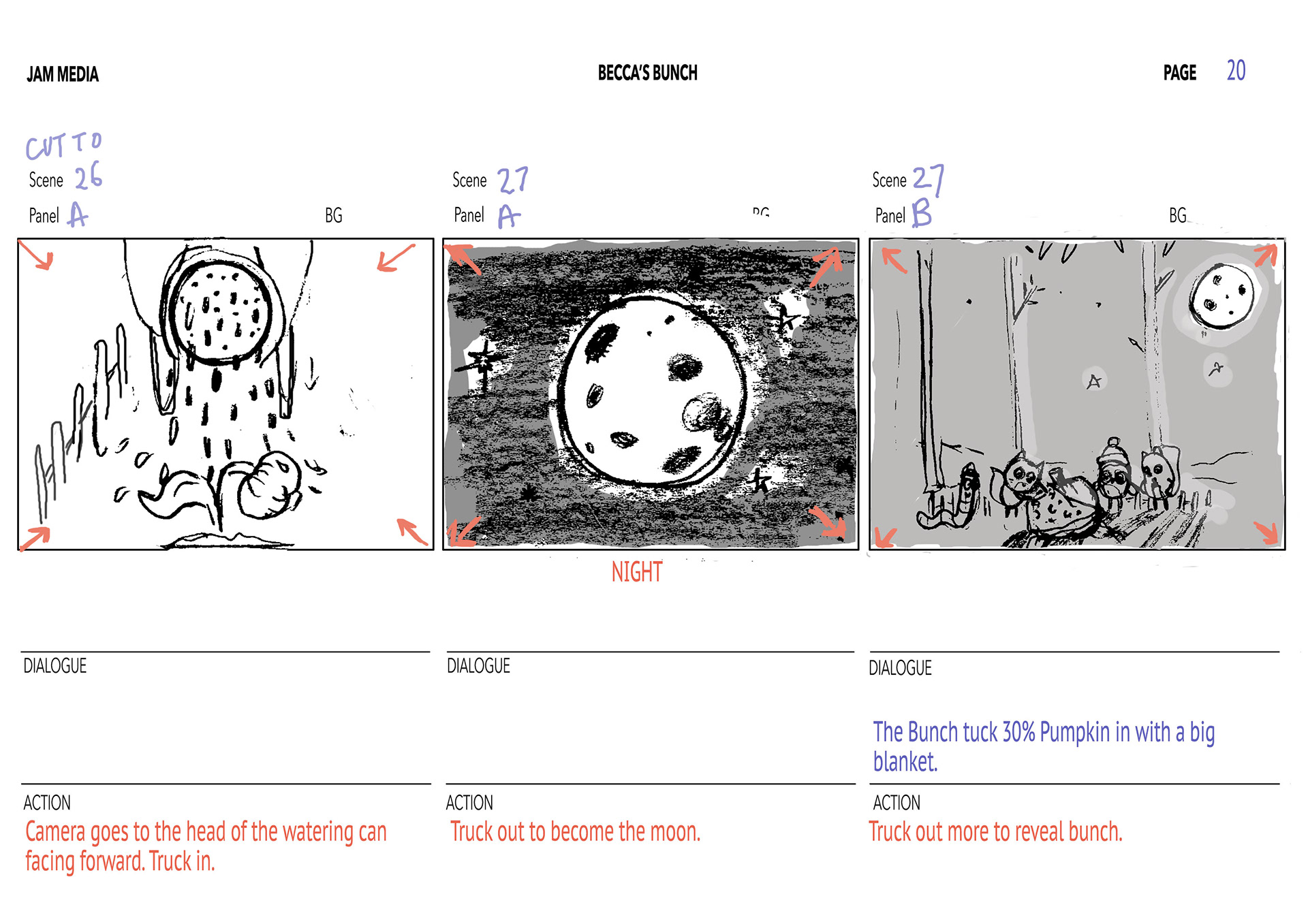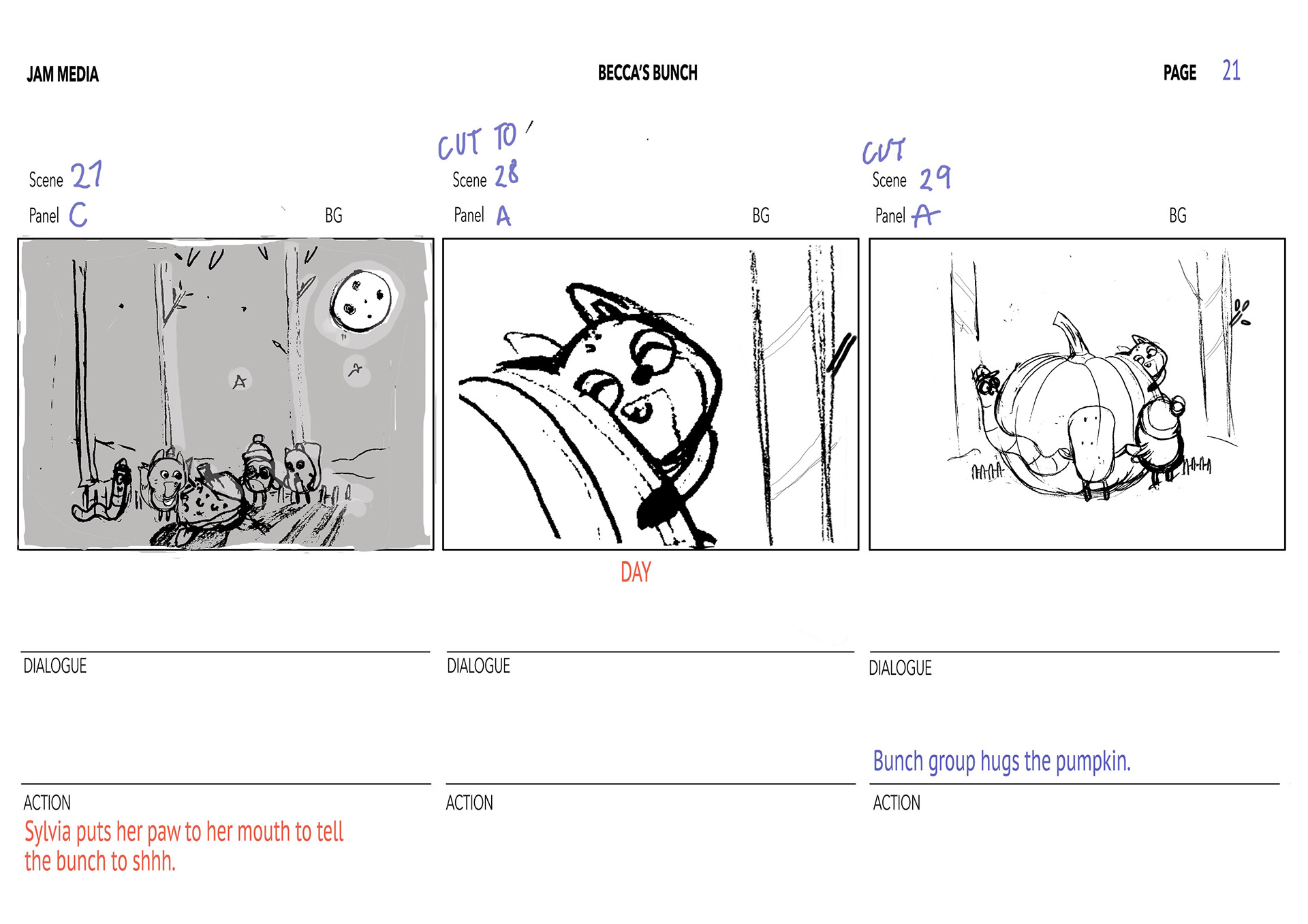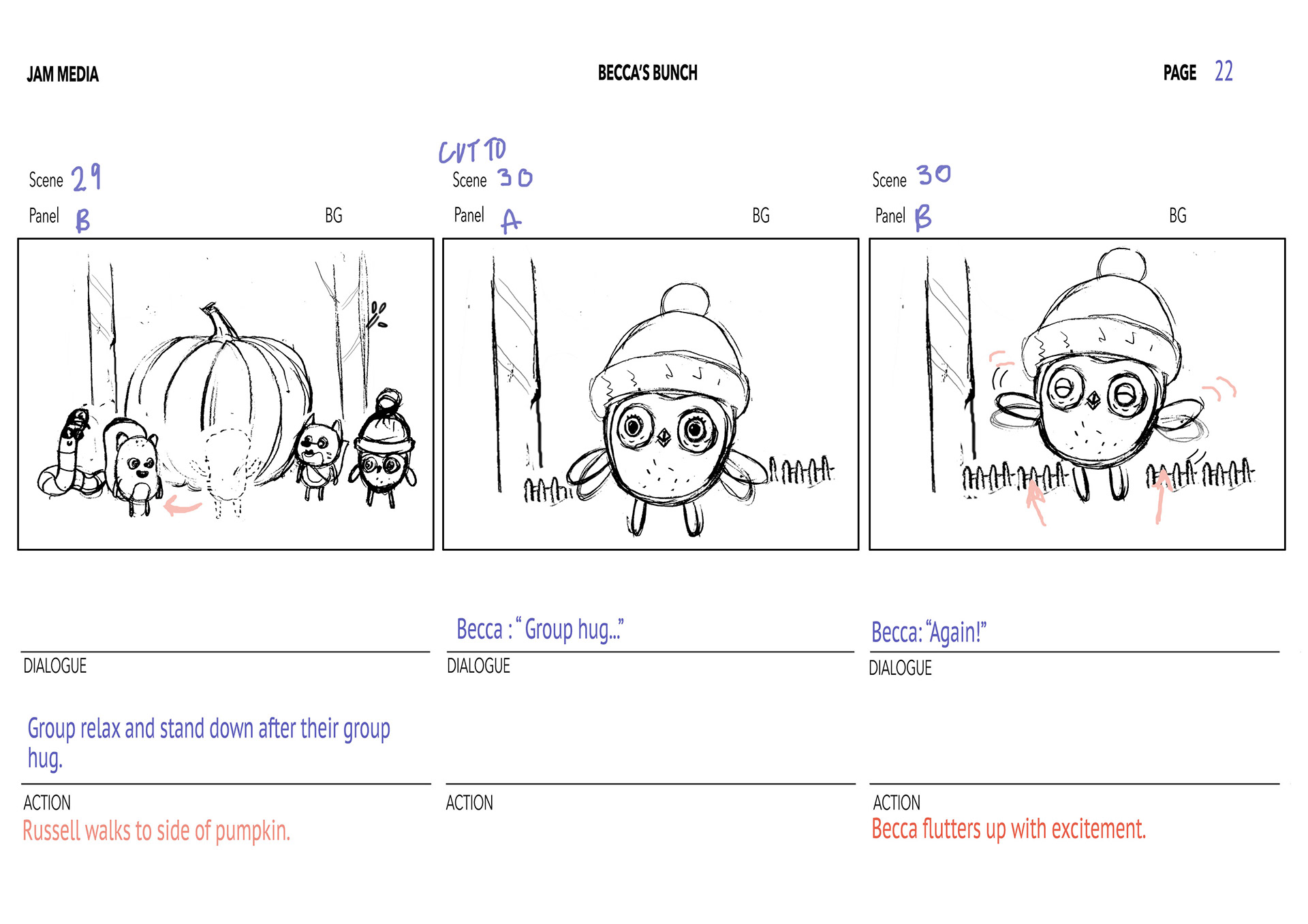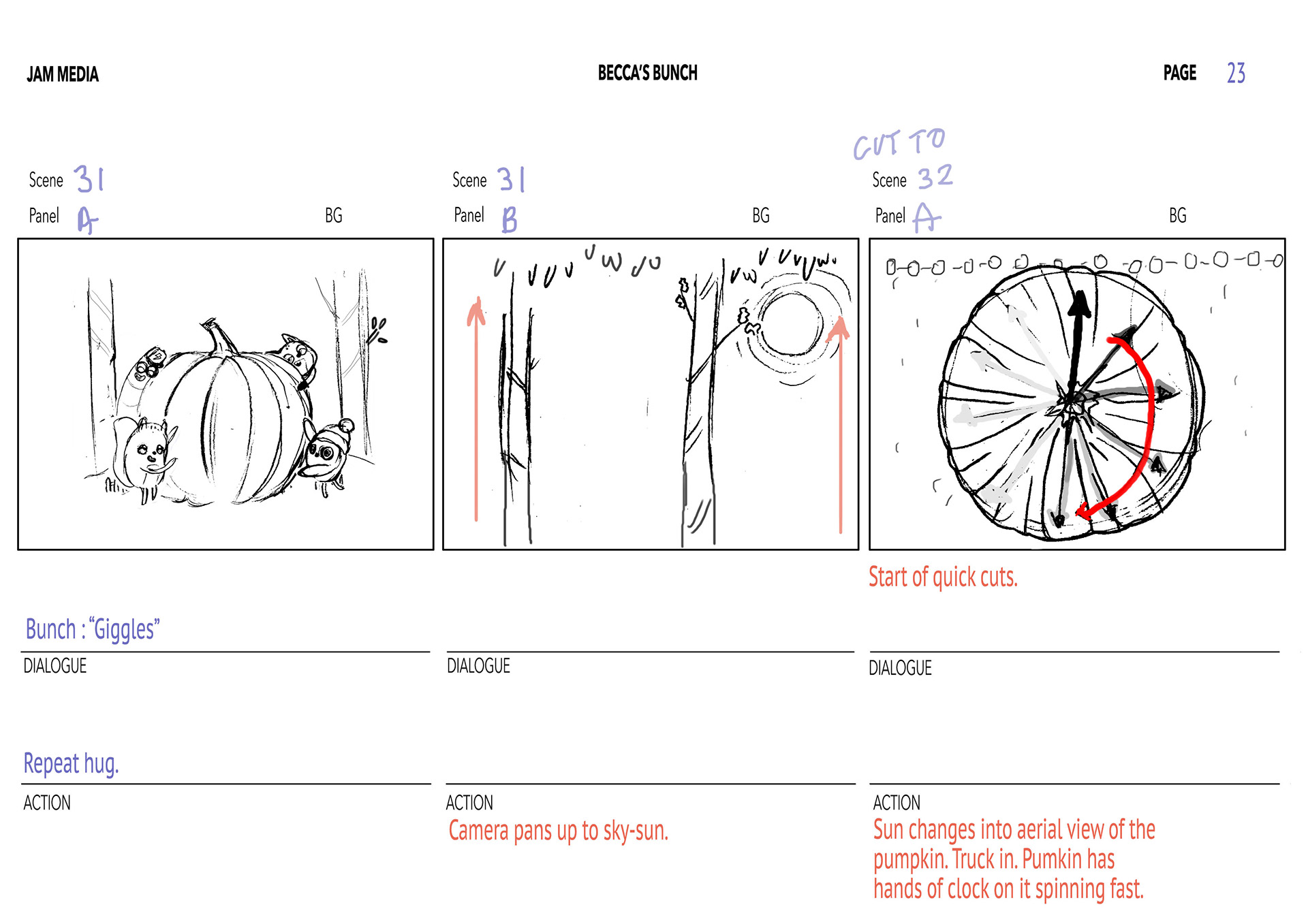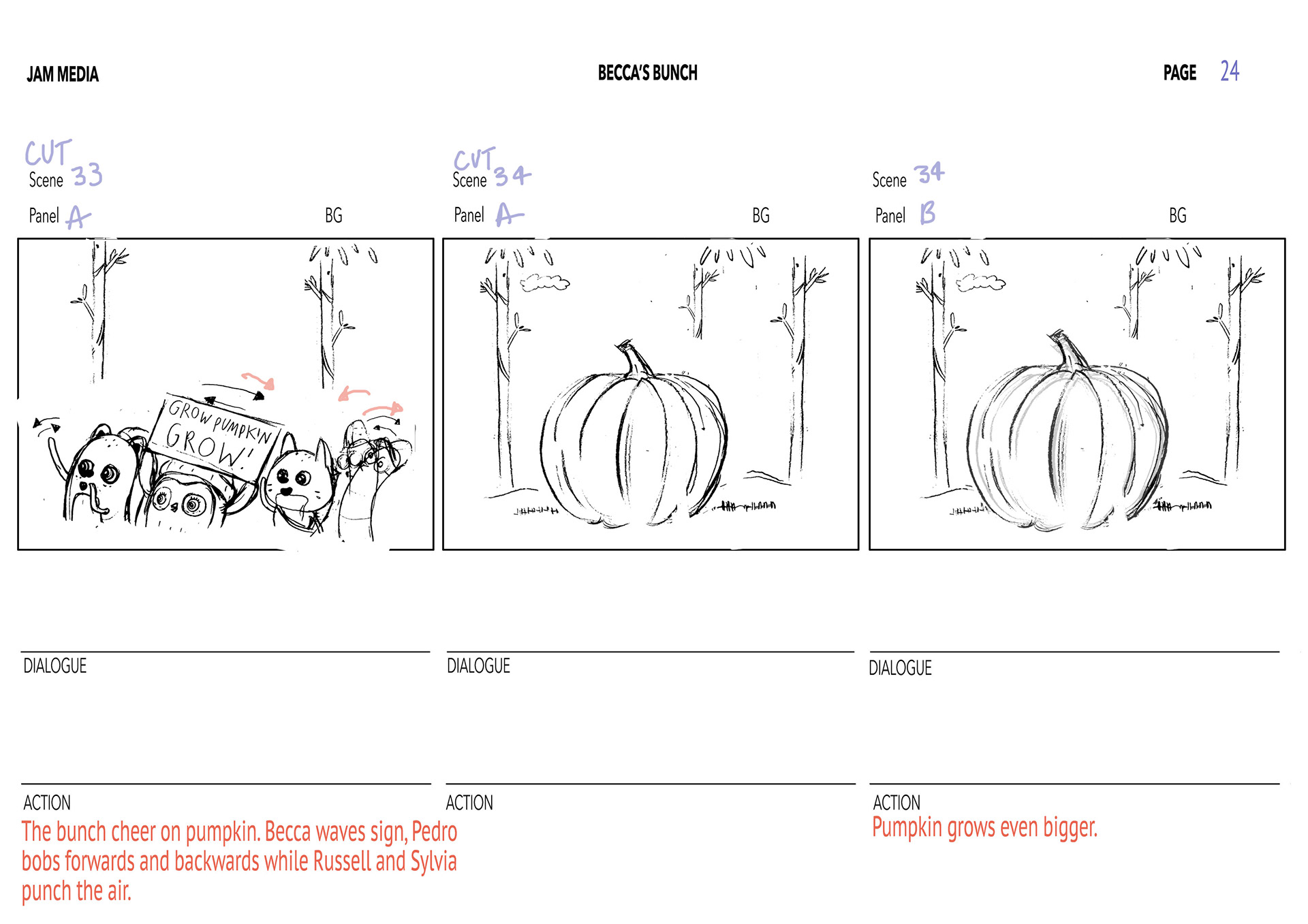 A M O N G   B R I G H T  L I G H T S  
M U S I C  V I D E O  B O A R D S  2 0 1 9
 Below is a section of storyboard created for the ABL short music video clip.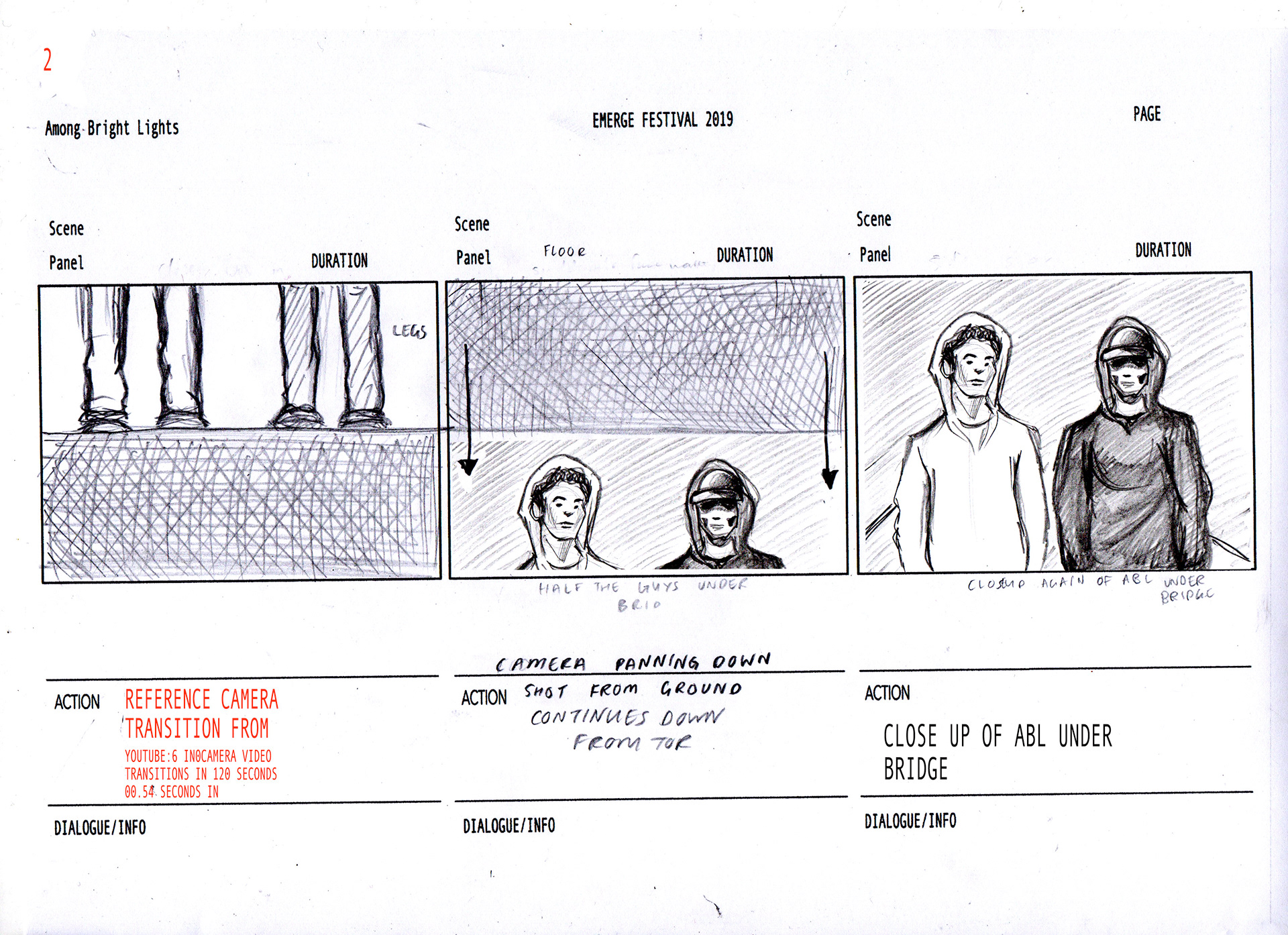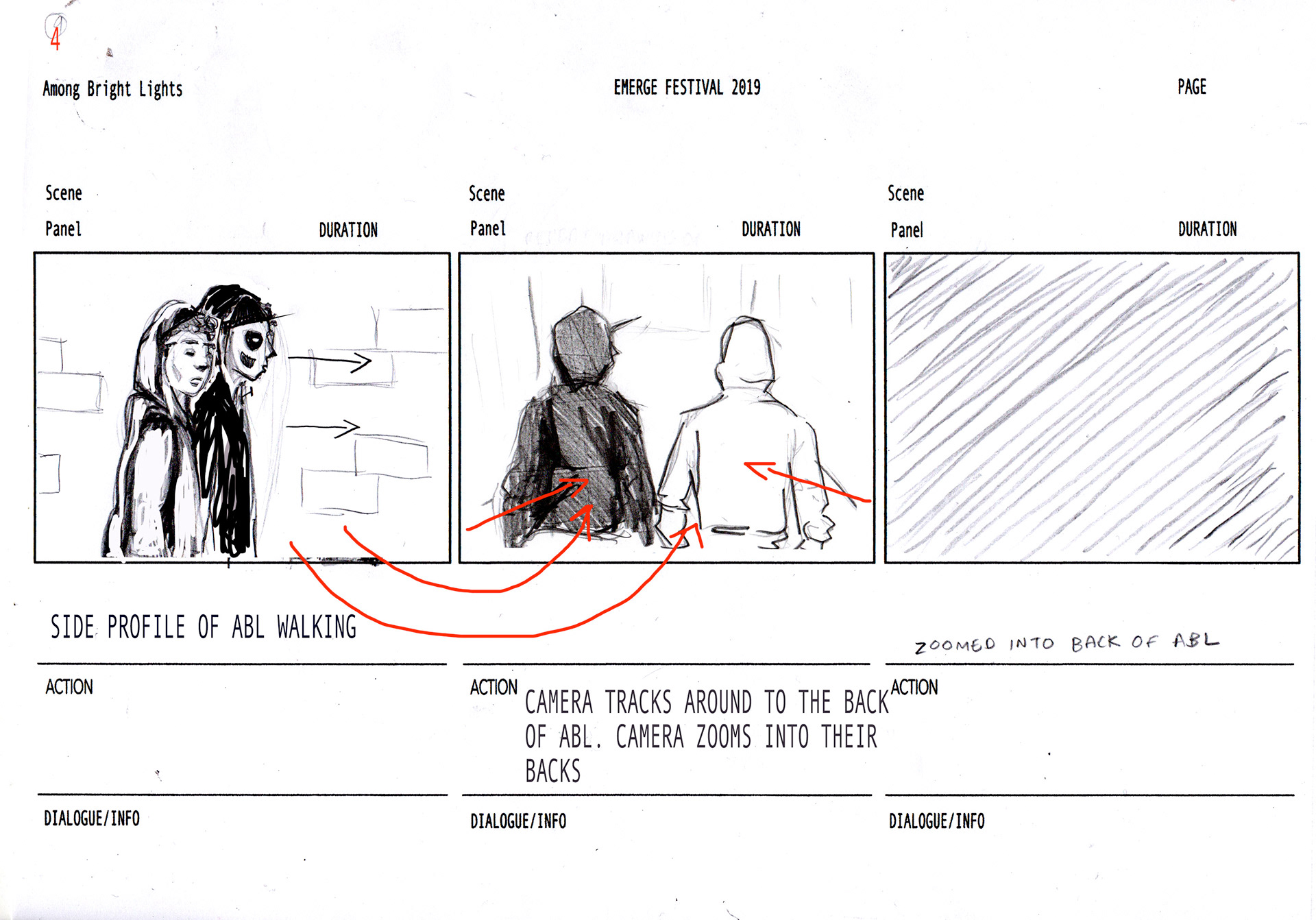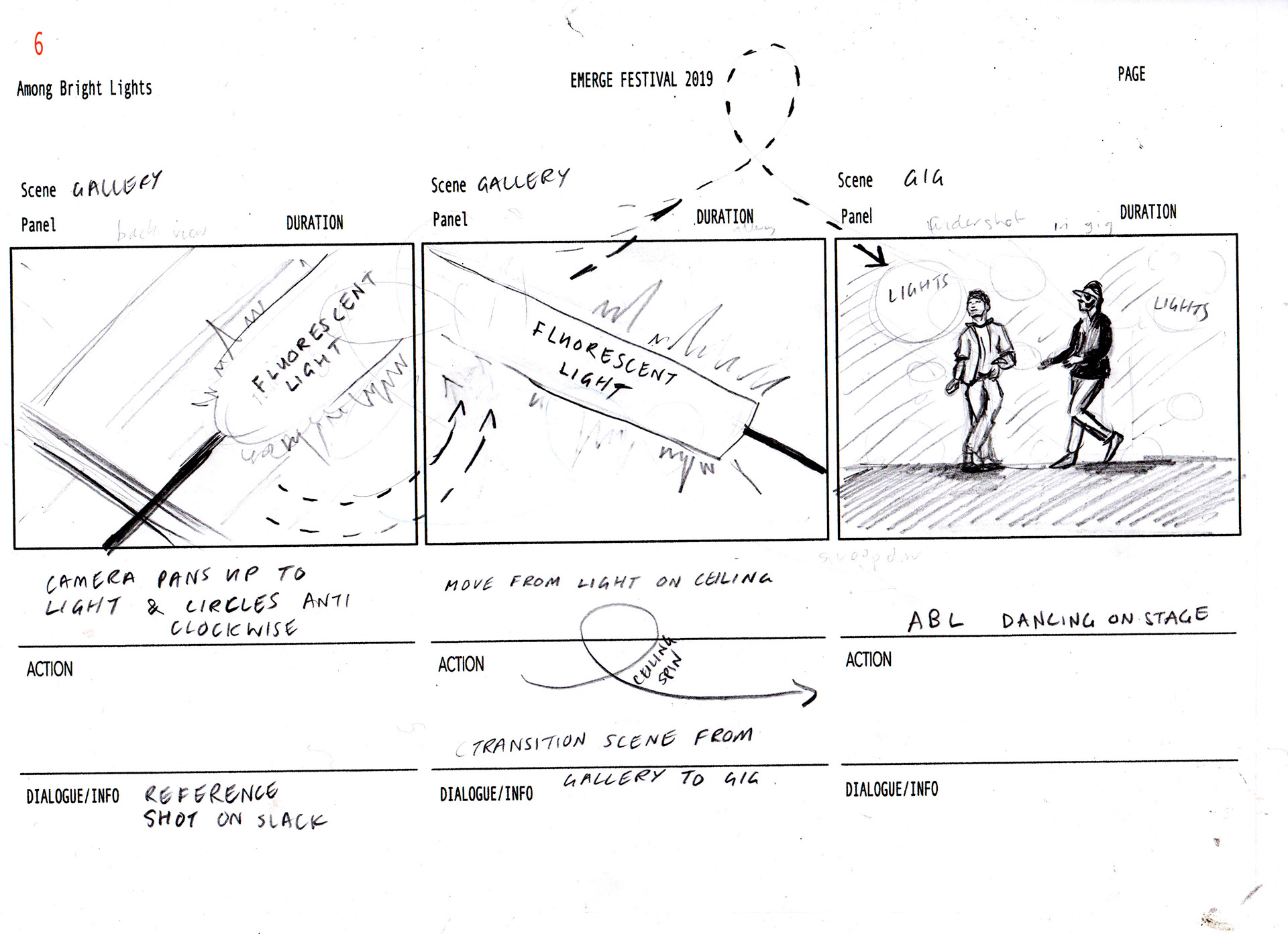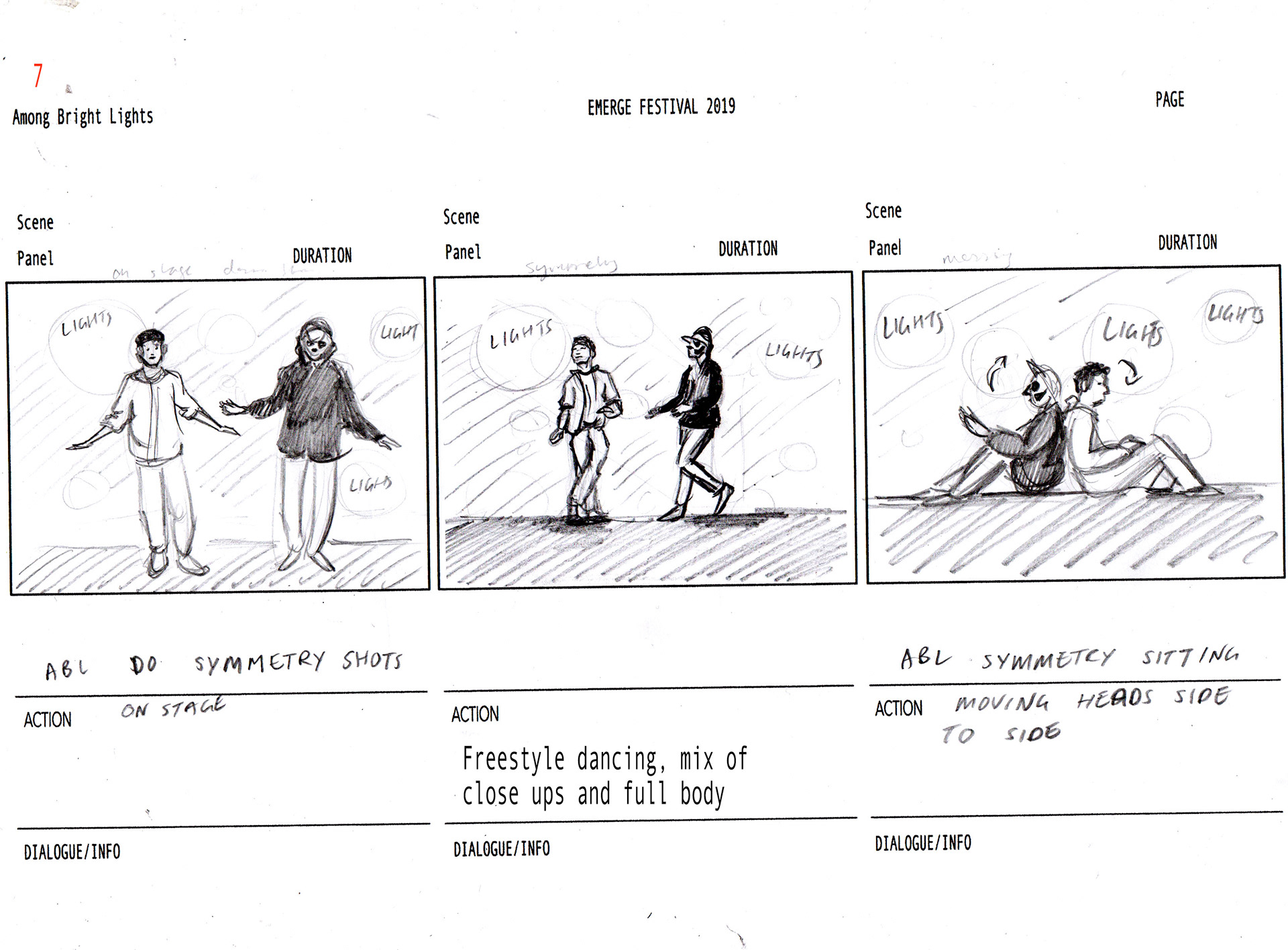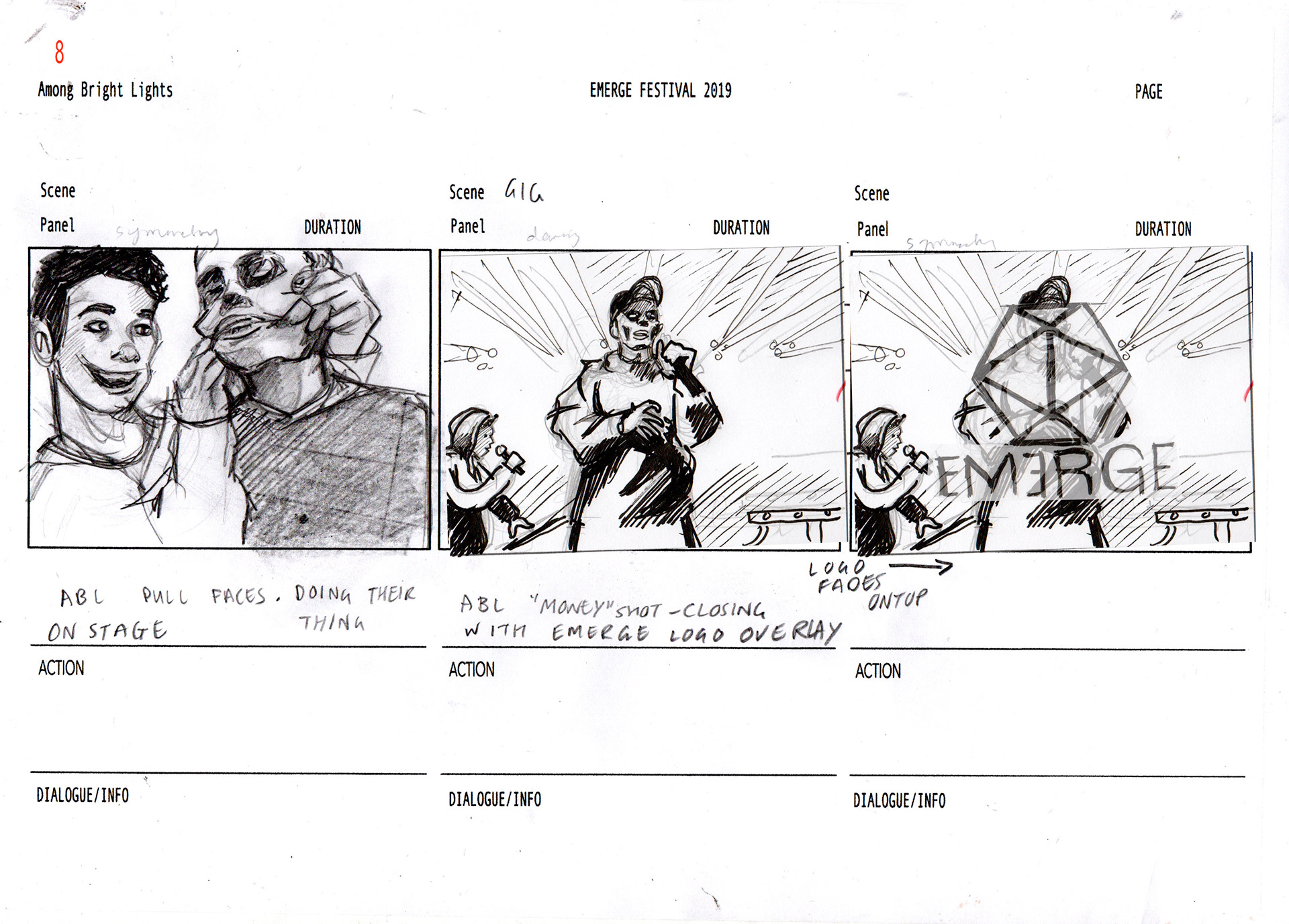 T H E   A M A Z I N G   W O R L D   O F   G U M B A L L 
S E A S O N  4  T H E  S C A M
Disclaimer: I have not professionally worked for this TV show (although I would love to.) The following boards were part of an assignment from a storyboard coarse with Escape Studios. Assignment April 2020.